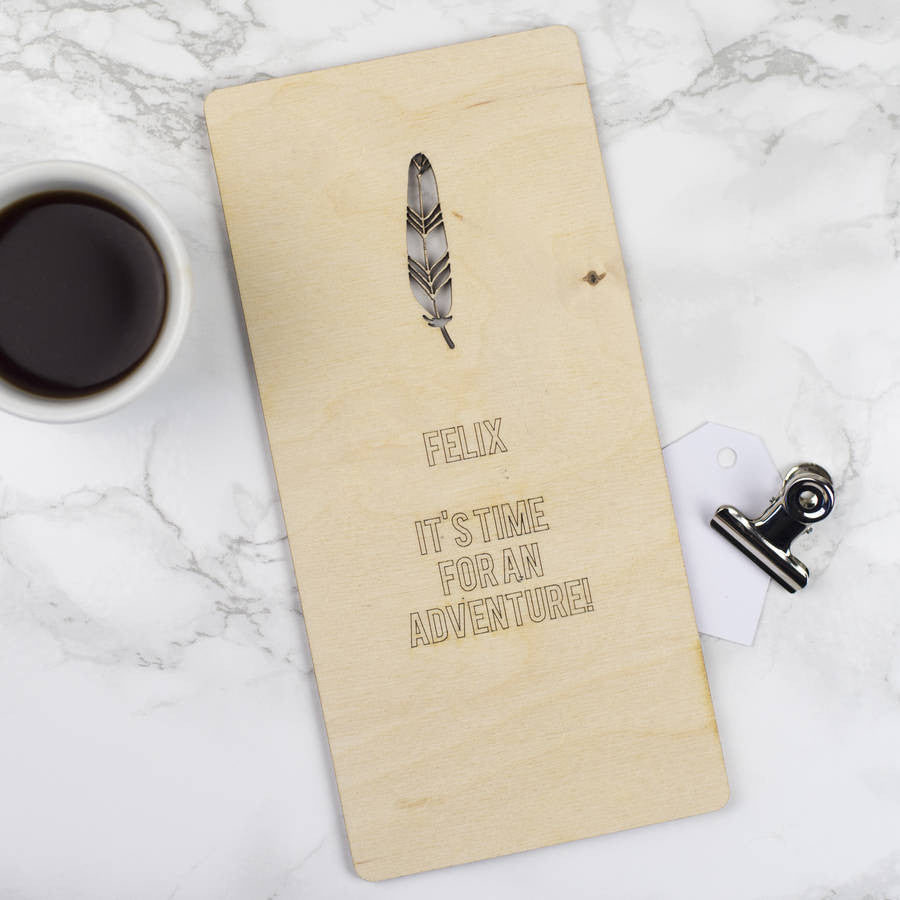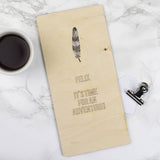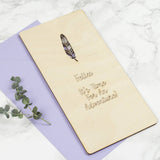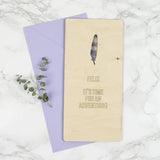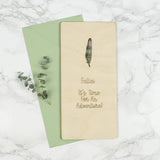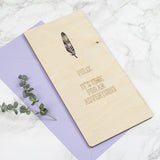 Keepsake Card
Wooden Personalised Adventure Card
Our wooden personalised adventure card is a perfect way to send a note to a loved one in style!
Featuring our beautiful feather design each wooden card is totally bespoke and made to order.
Choose between a block font and a decorative font for your design.
Personalise with your special details for a wonderfully unique personalised wooden card.
Your wooden card will be made to order especially for you, we look forward to helping you create the perfect personalised card.
Choose between a pastel green or lilac coloured envelope.
made from:
Made from norwegian birch wood.
dimensions:
Our personalised wooden adventure cards are 10cm x 21cm.