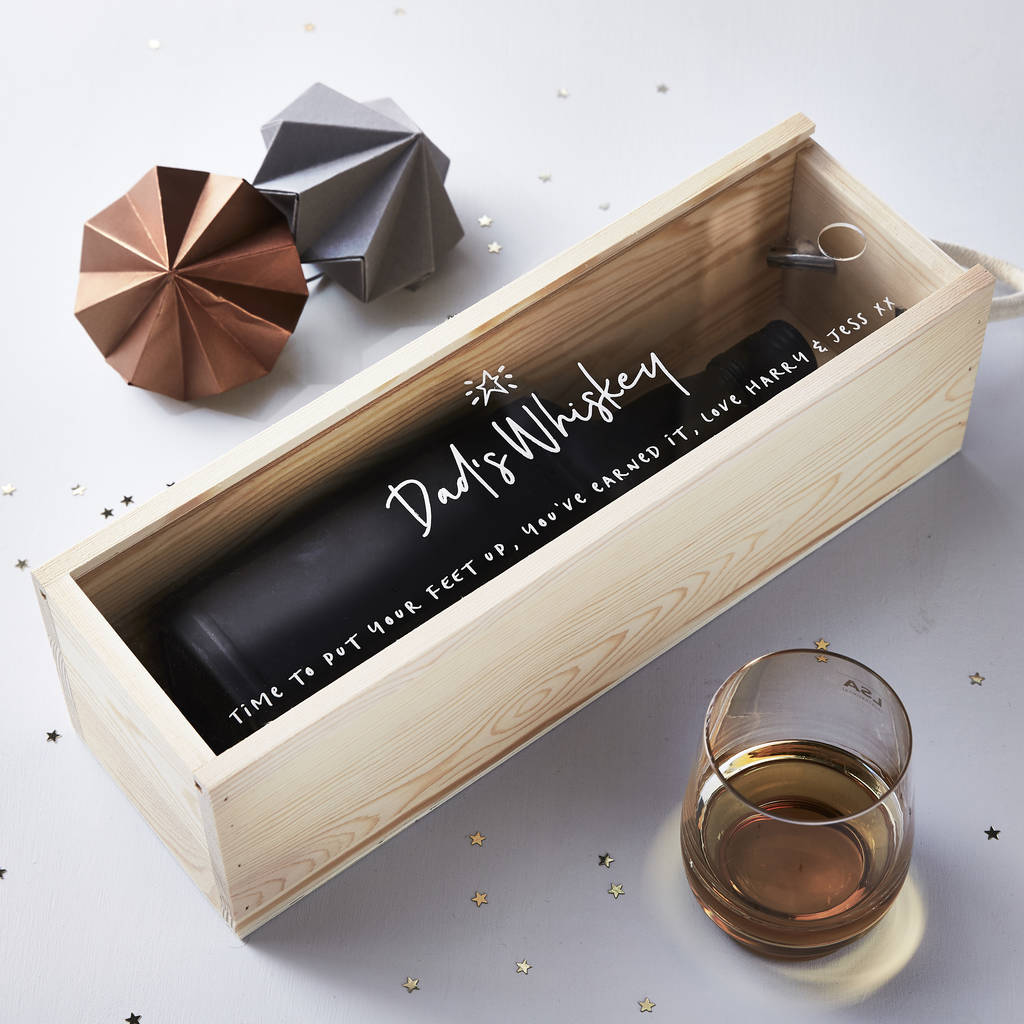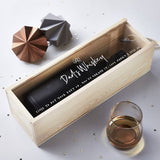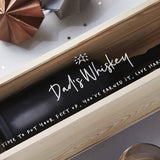 SOPHIA VICTORIA JOY
Whiskey Personalised Bottle Box
This Personalised Clear Lid Bottle Box, will make a wonderful gift this Father's Day, a way to celebrate someone special!
Create a gift that will be sure to impress with our personalised bottle box. With a delicately engraved clear lid, add your own words and that special person's name to create a unique gift that they will love.
Celebrate Christmas in style with this unique gift, perfect for someone special.
A high quality clear acrylic lid with a wooden base, the perfect way to present a bottle of bubbly for a special occasion.
Our Personalised bottle box has a clear lid that is delicately engraved with the personalisation of your choice. Perfect for Dad's Whiskey or a bottle of something special for a celebration!
Featuring our little star design, with your the name and drink of your choice underneath. Then add a message, that will appear in a smaller font under the name.
Please Note: Bottle not included, price is for bottle box only.
Please Note: Personalisation will be identical to information entered, please ensure all wording is correct when placing your order.
made from:
Our wooden bottle boxes are made from high quality unpainted wood, with an engraved clear lid.
Please note: variations of layout will alter per design, if you require a proof, please contact us specifying this, if not replied to promptly it may delay your order.
dimensions:
Each of our wooden bottle boxes measures 11cm x 10.5cm x 35cm approx. All sizes external.
Each bottle box will fit a standard Whiskey bottle. Please note bottle not included.
Customer Reviews
Write a Review
Ask a Question
Whiskey Personalised Bottle Box
Great for presenting a gift