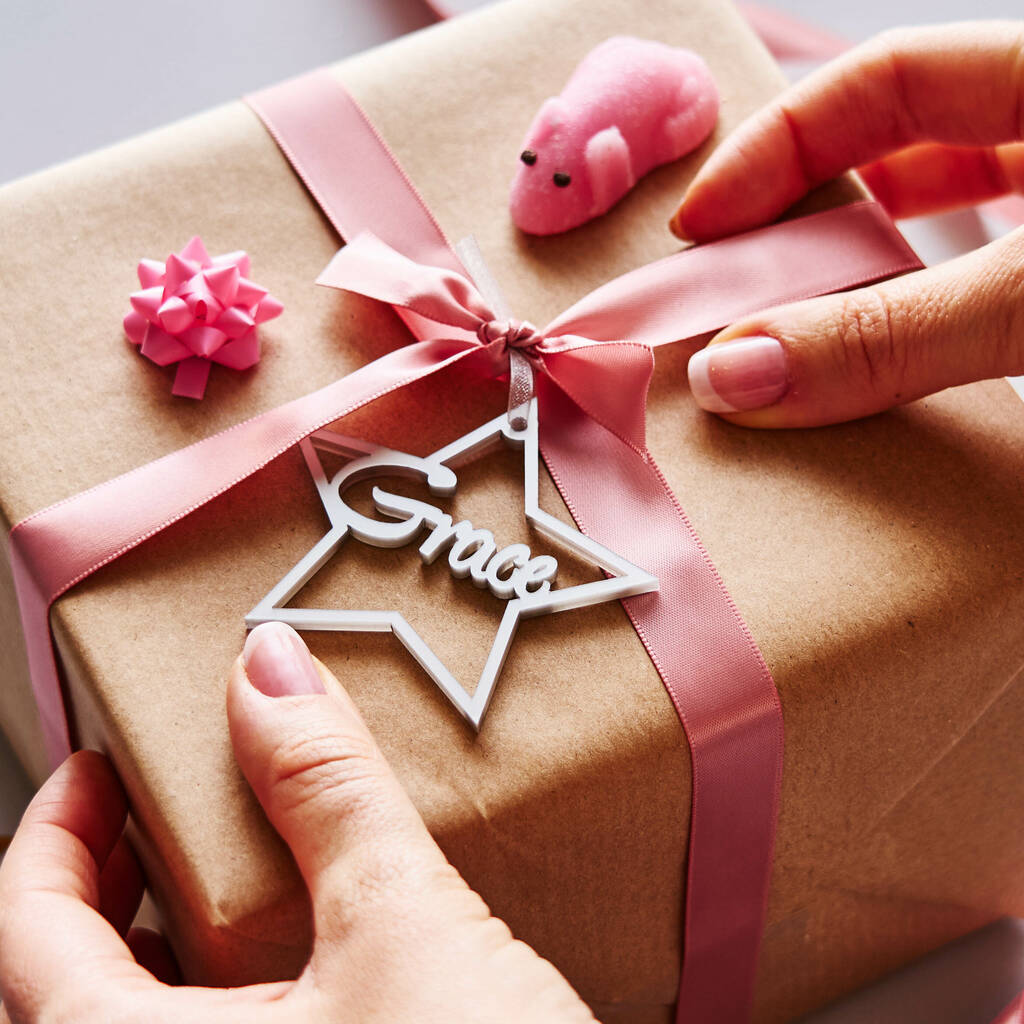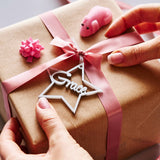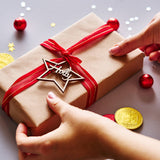 Gift Tags
Star Personalised Christmas Gift Tag
Your chosen name will feature in the centre of these beautiful Star Personalised Christmas Gift Tags. A wonderful finishing touch to your Gift Wrapping.
Simply let us know the name that you would like us to add to our star gift tag and we will do the rest. These will really stand out and look wonderful on your gift wrapping this year.
These star gift tags will also come with some shimmering ribbon.
made from:
Available in Silver or Wood
dimensions:
6cm wide