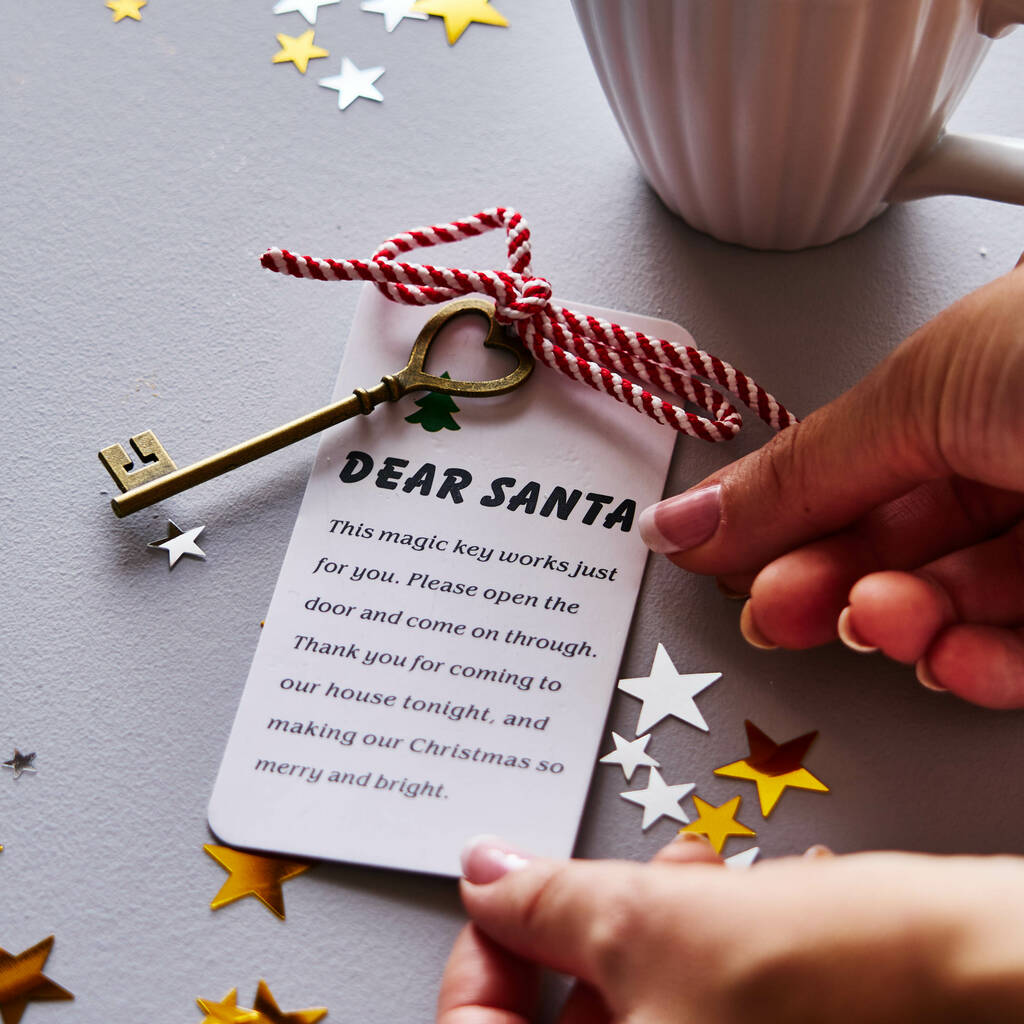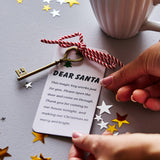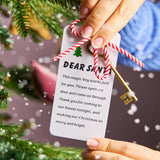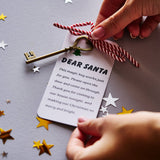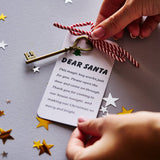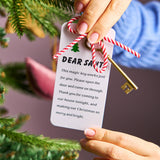 Decoration
Santa's Magic Key
Create some extra special magic for your little ones this Christmas with Santa's Magic Key.
This sweet Christmas decoration is the start of a fun new tradition, tell your little ones about Santa's Magic key to create a little bit of extra Christmas sparkle.
Our metal key comes with a red and white cord to make it easy to hang on the tree, and a little card explaining how this special key will only work for Santa.
made from:
Made from metal and strung with red cord.
dimensions:
The Key is 8cm tall.