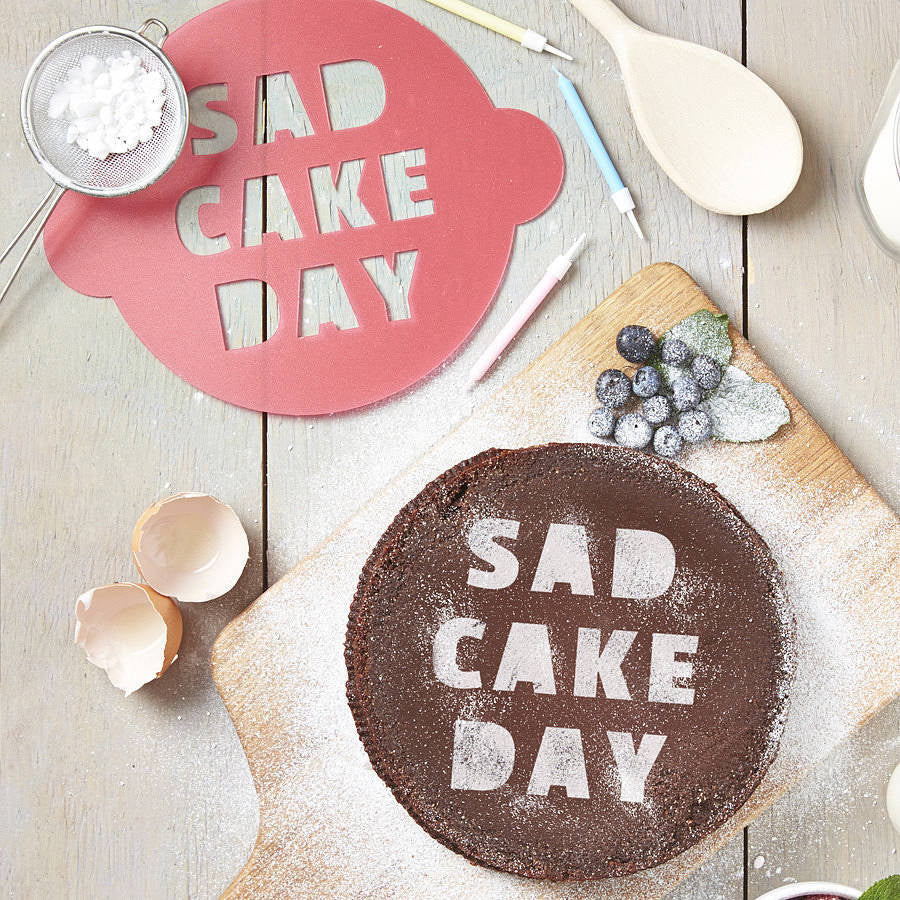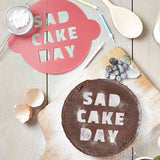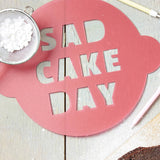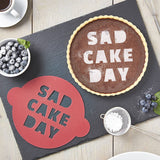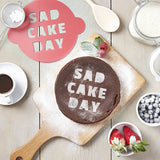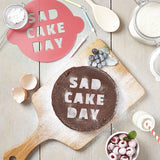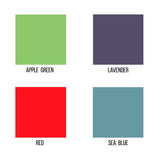 Cake Stencil
Sad Cake Day Cake Stencil
After a bad day, we simply need a yummy cake to cheer us up (with a cup of tea and a good book in hand)!
Our 'Sad Cake Day' cake stencils are designed to be added to any yummy cake and brighten up your day!
Also a great way to cheer up a best friend or family member! You'll be sure to brighten their day without fail!
These personalised cake stencils can have any message you wish on them - just get in touch and let us know what you are looking for.
A lovely selection of spring colours available, please select which colour you would like. Our cake stencils are available in: Apple Green, Lavender, Red and Sea Blue.
Please Note: Personalisation will be identical to information entered, please ensure all wording is correct when placing your order.
made from:
Our cake stencils are made from food safe plastic. Cake stencils with fewer letters work best and create a bold finish on the top of the cake. Please rinse gently before use.
dimensions:
Our cake stencils are available in 4 sizes. Please use the drop down box to select your size. Each of our cake stencils measures under 1mm in depth.
13cm / 5" approx.
15cm / 6" approx.
18cm / 7" approx.
20cm / 8" approx.