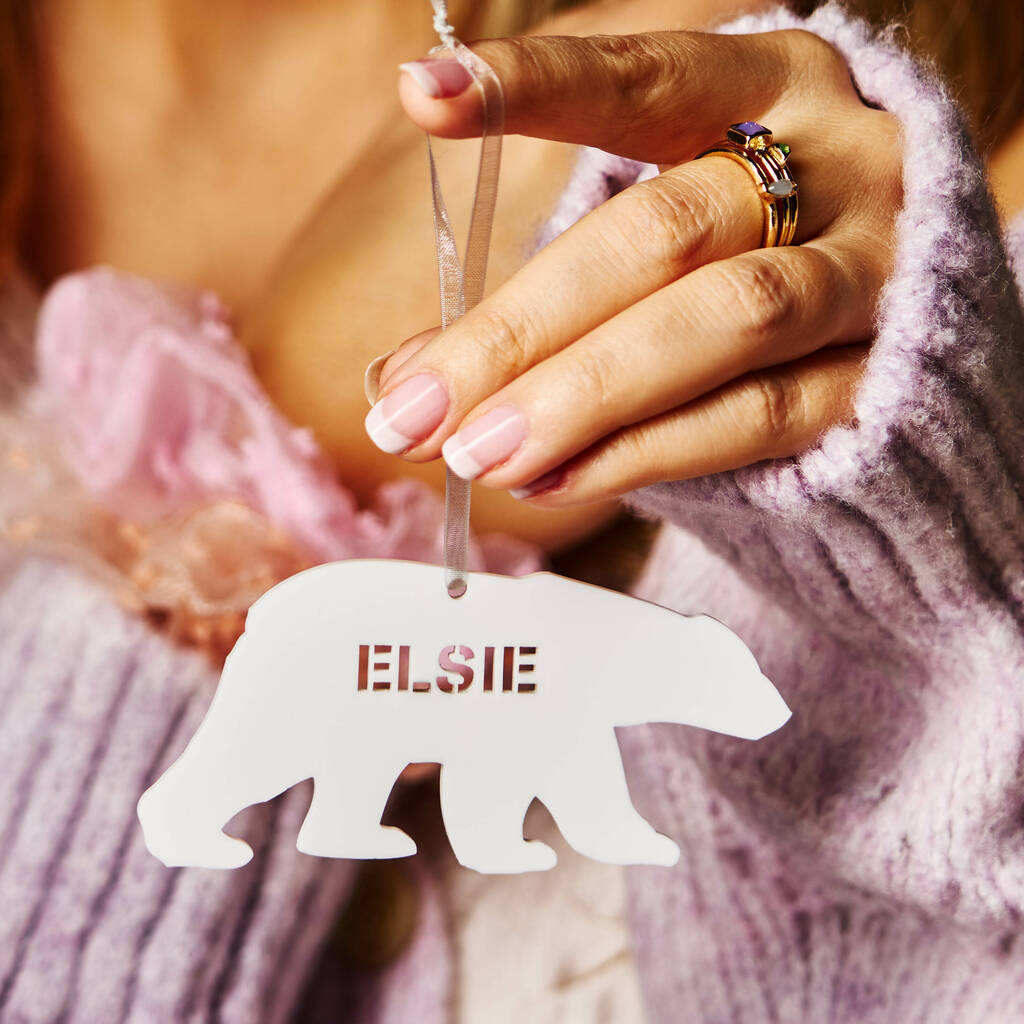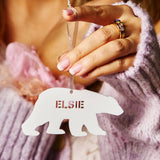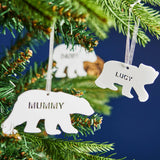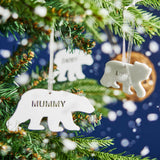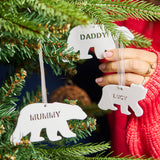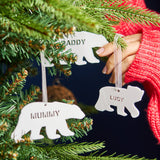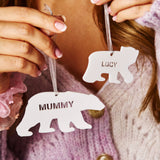 Decoration
Polar Bear Personalised Christmas Decoration
This super cute Polar Bear Personalised Christmas Decoration comes in three different sizes and features your chosen names.
Please note the Adult shape bear is different to the Child and Baby bear. For the Acrylic Baby Bear we recommend no more than 8 Character names, as more than 8 and the word will appear quite small.
Our drop down menu gives you the option to select the size and material that you would like your Polar Bear to be. Choose from White acrylic or natural wood, then enter the names which you wish to have personalised on the different bears.
Personalisation will be identical to information entered, please ensure all wording is included when placing your order.
* Please note that the WOODEN polar bear decorations are ENGRAVED and not cut through.
made from:
Our beautiful polar bear decorations are available to be made in wood or white acrylic.
Wooden decorations are strung with white satin ribbon. White acrylic decorations are strung with glittery silver ribbon.
dimensions:
Adult Shape - 10cm x 4.5cm
Child Shape - 6.5cm x 4cm
Baby Shape - 5cm x 3.5cm
Baby Shape - 4cm x 2.5cm (smallest baby only available in wood)