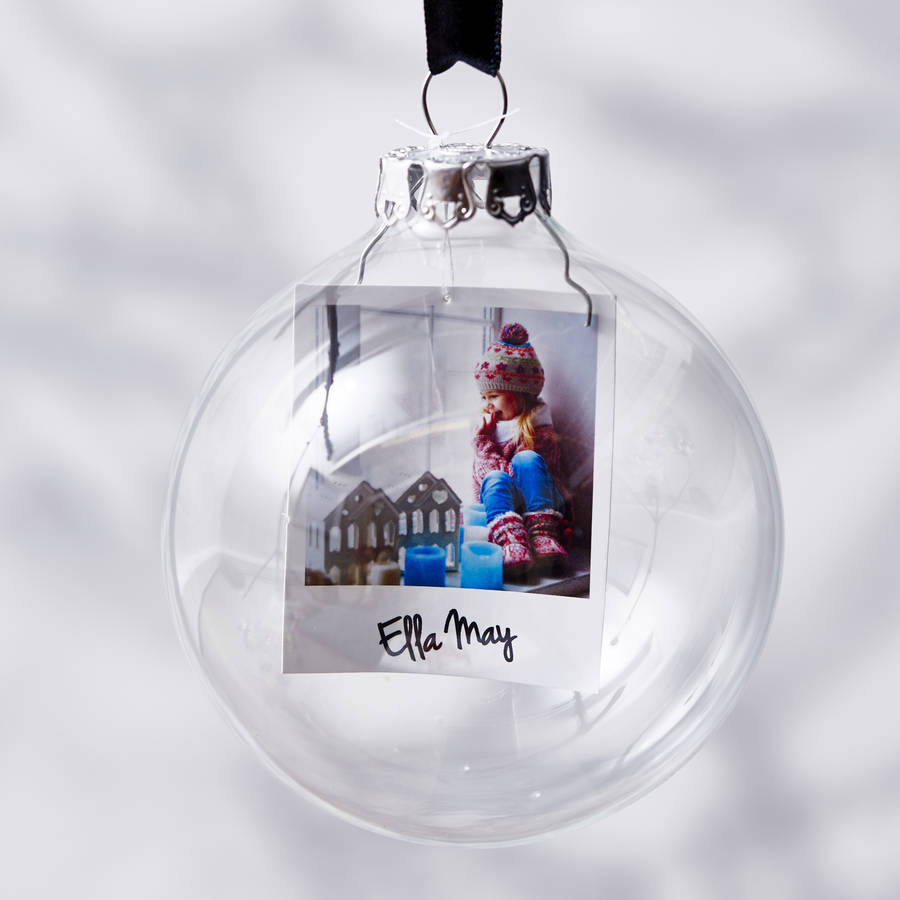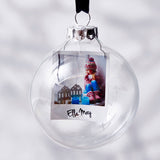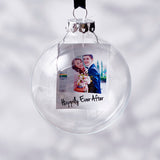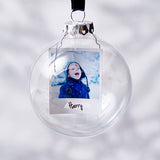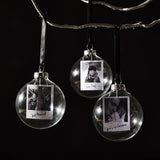 Photo Glass Bauble
Photo Glass Personalised Christmas Bauble
A beautiful Personalised Photo Christmas Bauble. Display your favourite memories in your home. Each bauble features your own photograph printed as a miniature photo.
A wonderful twist on a classic favourite! Each Glass Christmas Bauble contains your precious photograph, personalised and displayed for all to see.
Hang special family memories onto your Christmas tree this winter.
A brilliant gift for a friend or loved one. Personalise your bauble with any image you wish.
Create a bauble for each family member or personalise with images of your favourite memories together.
Please place your order and then send your image through to images@sophiavictoriajoy.com  You can also add a personalisation to your photo in the box provided. If you are ordering more than 1 bauble please separate your personalisations with a comma.
If you have any questions please do get in touch, we'd love to help!
Please Note: Personalisation will be identical to information entered, please ensure all wording is included when placing your order.
made from:
Made from Glass.
Strung with high quality black satin ribbon.
dimensions:
approx 8.2cm in diameter.