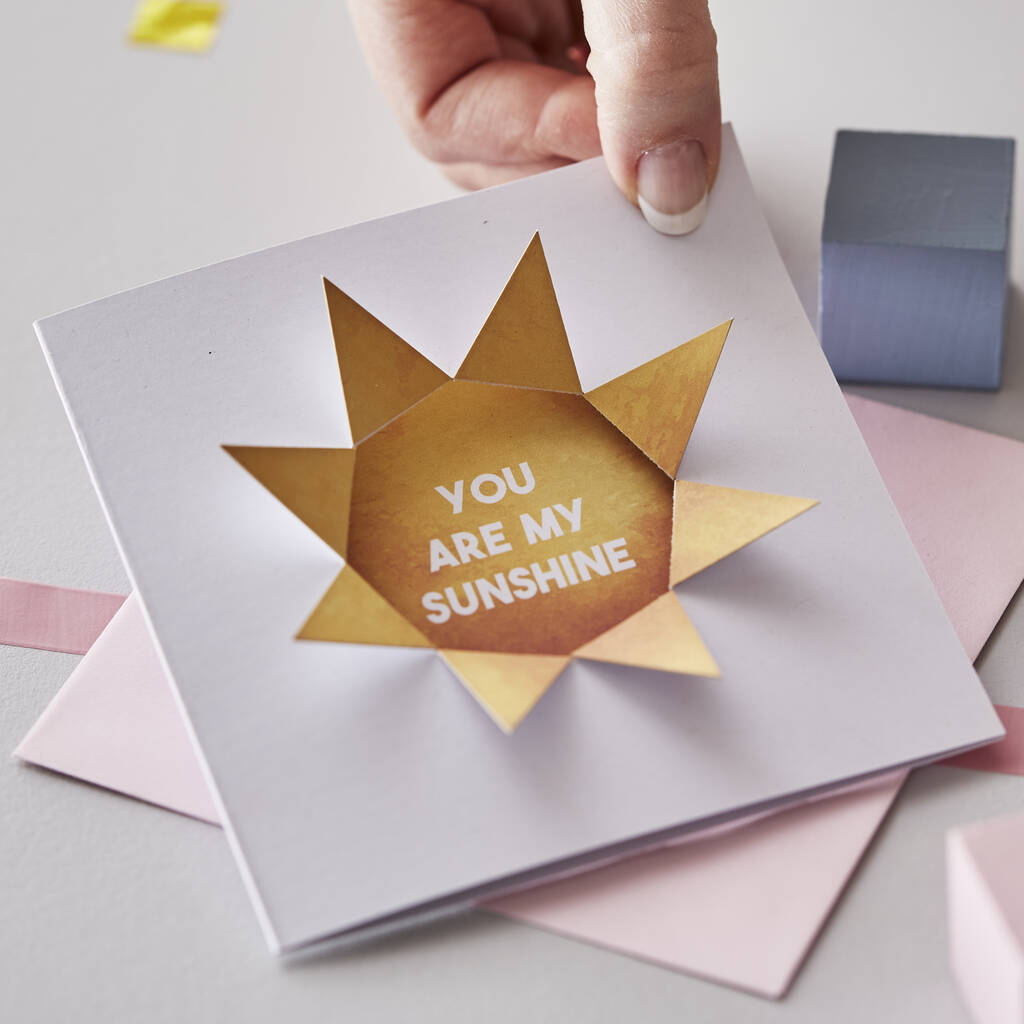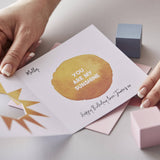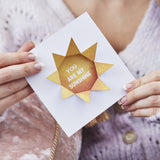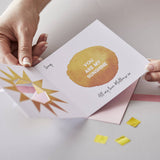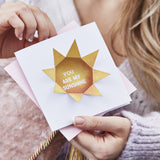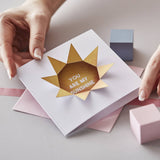 Keepsake Card
Personalised You Are My Sunshine Card
This sweet Personalised You are My Sunshine Card is a fresh and fun way to show someone special how much they mean to you.
This beautiful cut through sun design reveals the lovely message "You are my sunshine" in the centre, a lovely thoughtful way to brighten their day.
Perfect for Mother's Day, Father's Day or birthdays, add a message to Mum, Dad or a loved one to create a thoughtful card that is just for them.
These cards are printed on high quality paper and delicately laser cut to create this wonderful design. Select from a pink or navy blue envelope to complete your card.
made from:
These cards are made from high quality 100% recycled White card.
dimensions:
Our beautiful personalised cards are square and measure 12cm x 12cm.
Envelope measures 13cm x 13cm.