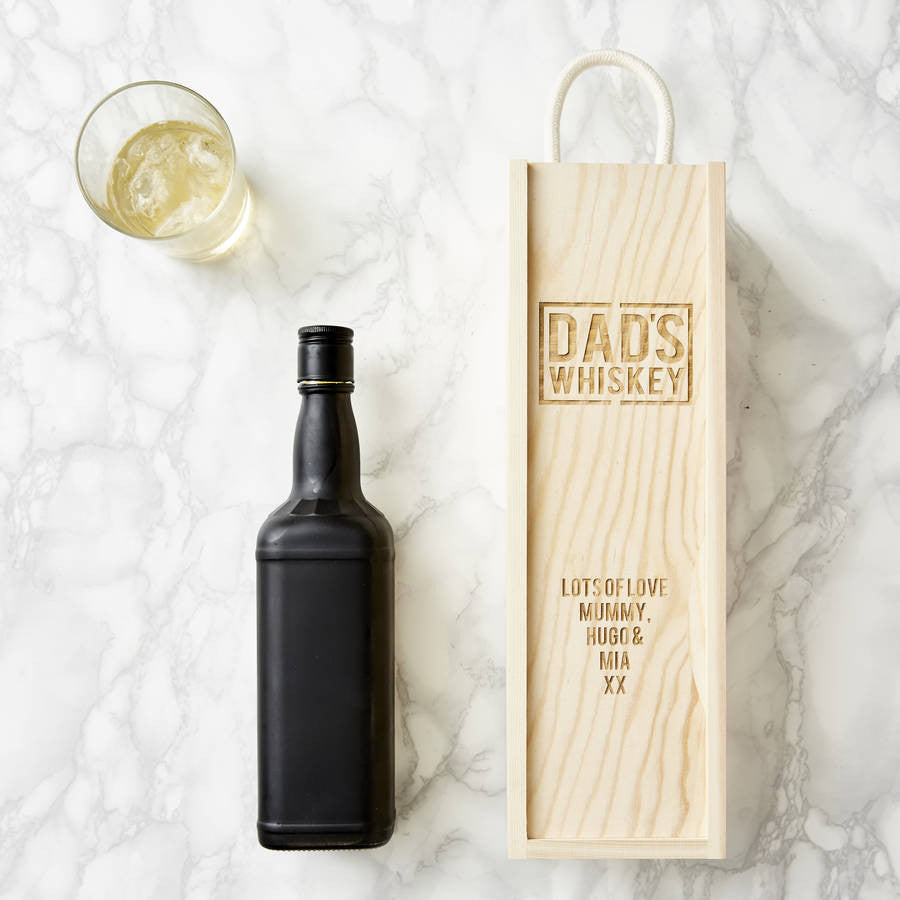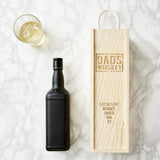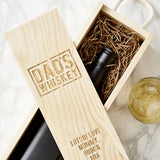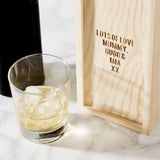 Bottle Box
Personalised Wooden Whiskey Bottle Box
Celebrate Father's Day in style with our personalised wooden whiskey bottle box! A thoughtful gift for any whiskey lover.
Each personalised bottle box is designed and lasercut especially for you. Don't worry about the order that you enter your words, we will order them, make sure that they fit and ensure that they look great too.
Submitting your order: To place your order simply enter the required information into the personalisation boxes. Should you wish to order more than a single bottle box you will receive a discount per box. Click the quantity drop down option to select how many boxes you are ordering. Please note you will need to select this each time you submit each order. This will then allow a discount on every box you order.
A wonderful bespoke wooden whiskey bottle box, a great gift for any family member. A lovely idea for Fathers day, personalise with a little message of your choice.
Please Note: Personalisation will be identical to information entered, please ensure all wording is correct when placing your order.
made from:
Our wooden bottle boxes are made from high quality unpainted wood.
Please note: variations of layout will alter per design, if you require a proof, please contact us specifying this, if not replied to promptly it may delay your order.
dimensions:
Each of our wooden bottle boxes measures 11cm x 10.5cm x 35cm approx. All sizes external.
Each bottle box will fit a standard whiskey bottle. Please note bottle not included.