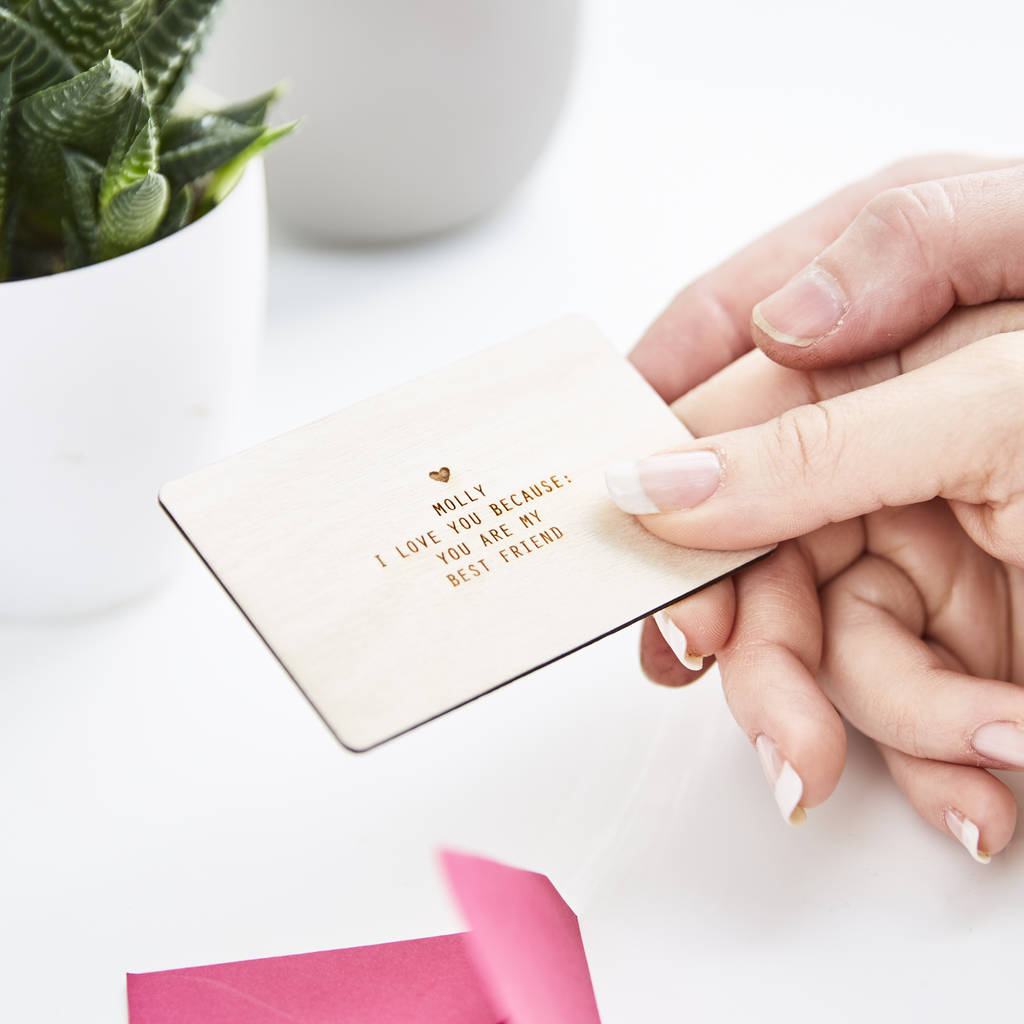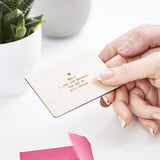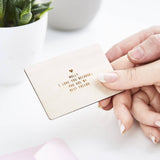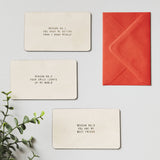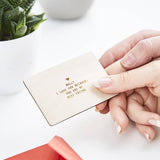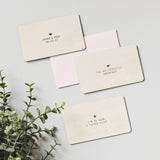 Keepsake Card
Personalised Wooden Token Card
Our lovely Personalised Wooden Token Card, as unique and sweet way to say how much you care.
Our super cute mini Token Cards are a great alternative to a traditional card.
Made from high quality birch wood and engraved with your chosen personalisation. Say something thoughtful and meaningful to the one that you love!
With a selection of different coloured envelopes to chose from, create a card that is unique to you.
To order simply decide how many cards you would like and the style for each one. You can select up to 3 cards to fit nicely inside the one envelope.
Please Note: Personalisation will be exactly as entered, please double check your personalisation when placing your order. If you have purchased more than 1 card, please separate the personalisation for each card with a comma. 
Please Note: Please ensure you select the quantity of cards you require. 
made from:
Made from norwegian birch wood.
dimensions:
Our sweet wooden token cards are 8.5cm wide x 5.5cm Tall.