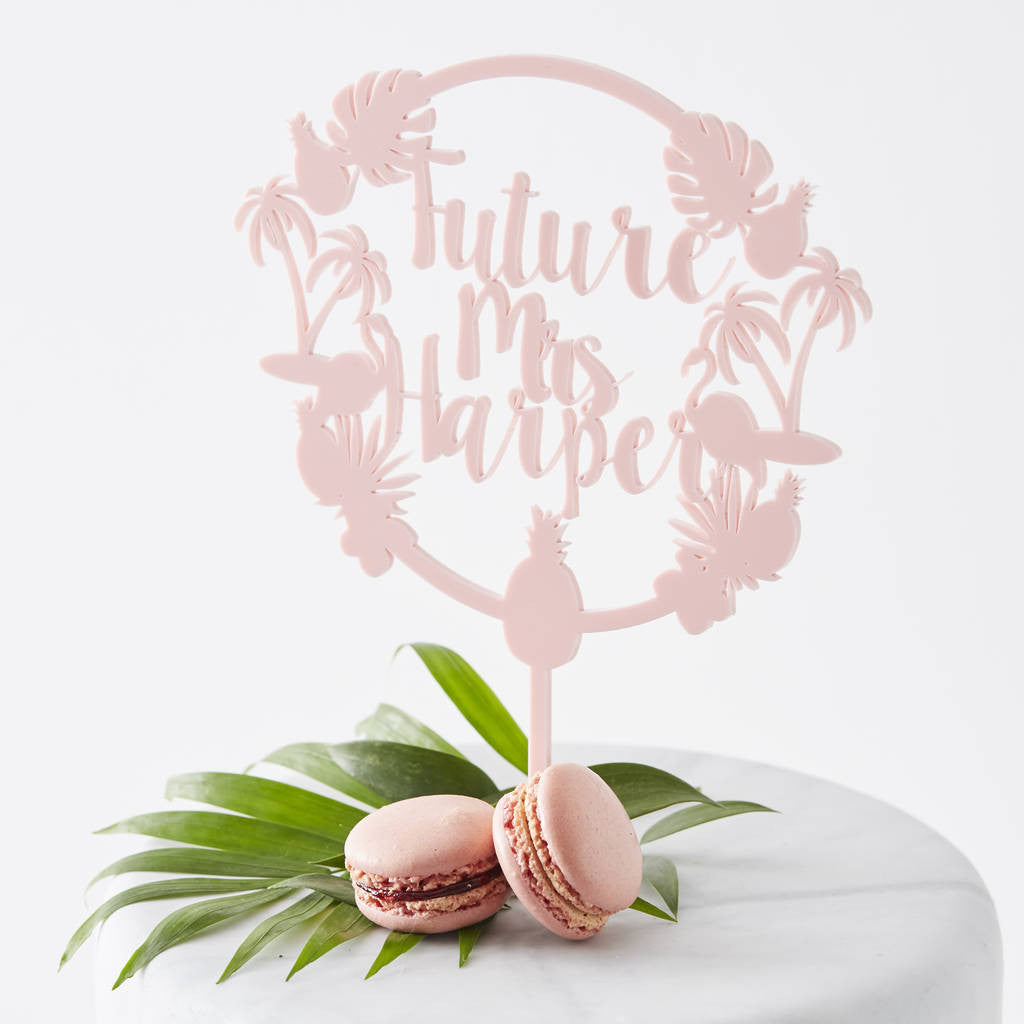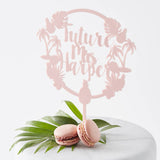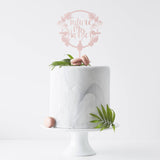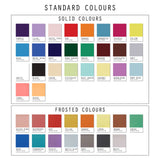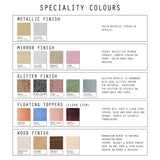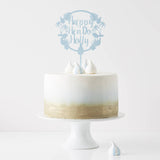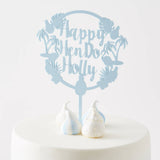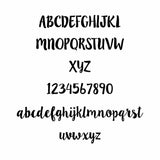 Cake Topper
Personalised Tropical Hen Party Cake Topper
A wonderful Personalised Tropical Hen Party Cake Topper, perfect as an extra special decoration!
This tropical themed cake topper is a stylish addition to any hen party or bridal shower.
Create a tropical party vibe for the Bride with this fun cake topper, featuring a special message to the bride or her future name, surrounded by palm trees and pineapples.
Available in a large selection of fun colours, this cake topper is the ideal party accessory and will suit your theme perfectly.
made from:
Made from food safe acrylic, Birch Wood, Walnut Wood, or Cherry Wood.
dimensions:
Available in three different sizes:
12cm wide x approx. 10.5 cm Tall - 11cm stem
14.5cm wide x approx. 12.5cm Tall - 12cm stem
16cm wide x approx. 14cm Tall - 12cm stem
The cake topper in the main photo is made from Pastel Pink Acrylic and is 16cm Wide.
The cake used is 23cm wide.
Customer Reviews
Write a Review
Ask a Question
Personalised Tropical Hen Party Cake Topper
Cake topper for our wedding looks gorgeous! I received it broken the first try but they were making a new one and shipping it out within hours of me messaging them! Accidents in shipping happen, and I'm very happy at the way and speed they were able to resolve.