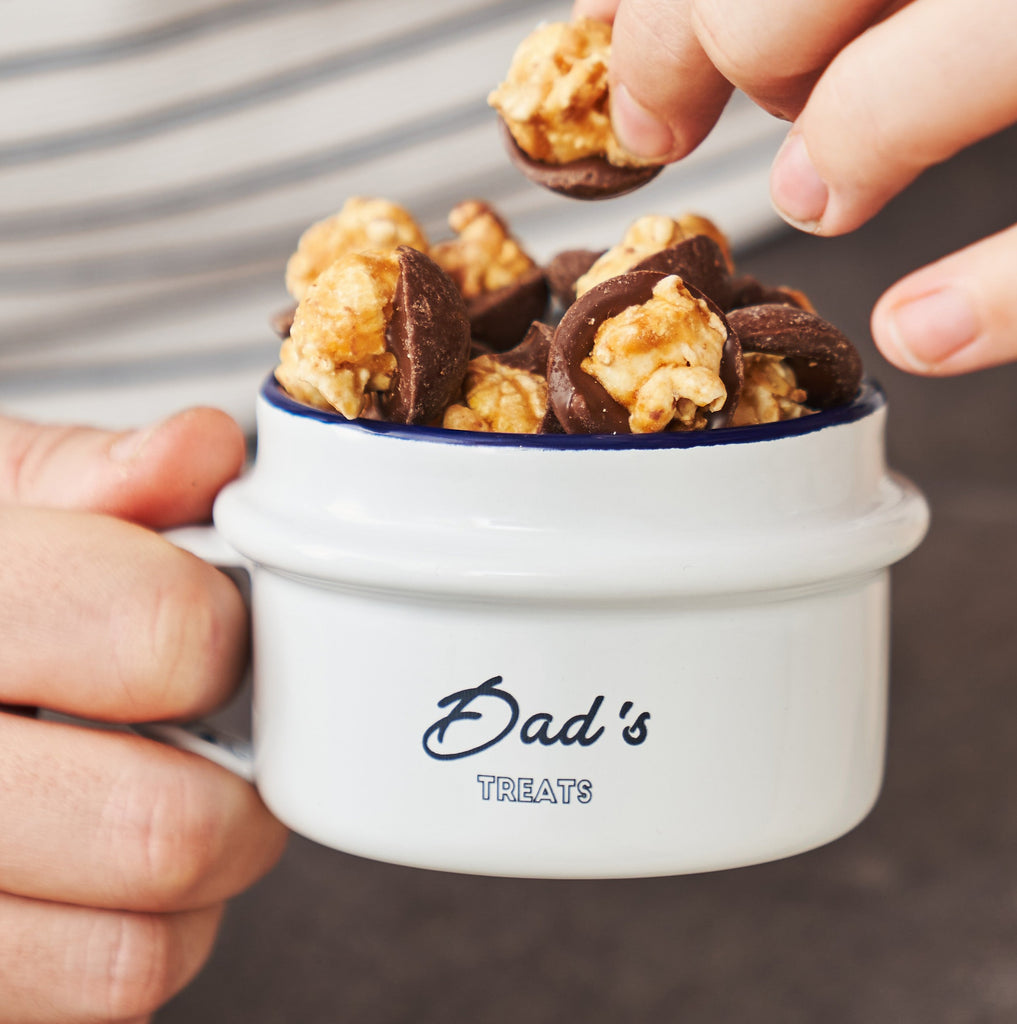 Enamel Snack Pot
Personalised Treat Snack Pot
Our Personalised Enamel Snack Pots are a fun addition to cosy days and movie nights!
Carefully engraved with a star design, your chosen name and favourite nibbles, these Enamel Snack Pots make such a thoughtful gift for a special couple or a set for the whole family.
Perfect for popcorn, sweets and healthy treats, our wonderful snack pots are high quality and built to last.
Simply select the number of Snack Pots required and let us know your required name and contents for each. Please separate multiples with a comma. 
made from:
Our personalised enamel snack pots are made from steel and enamel coating.
Care Instructions: Clean with warm water before use, dishwasher safe.
dimensions:
Our Enamel Snack Pots measure:
Snack Pot With Handle - 9cm wide x 5.5cm tall
Snack Pot Without Handle - 9cm Wide x 9cm tall.