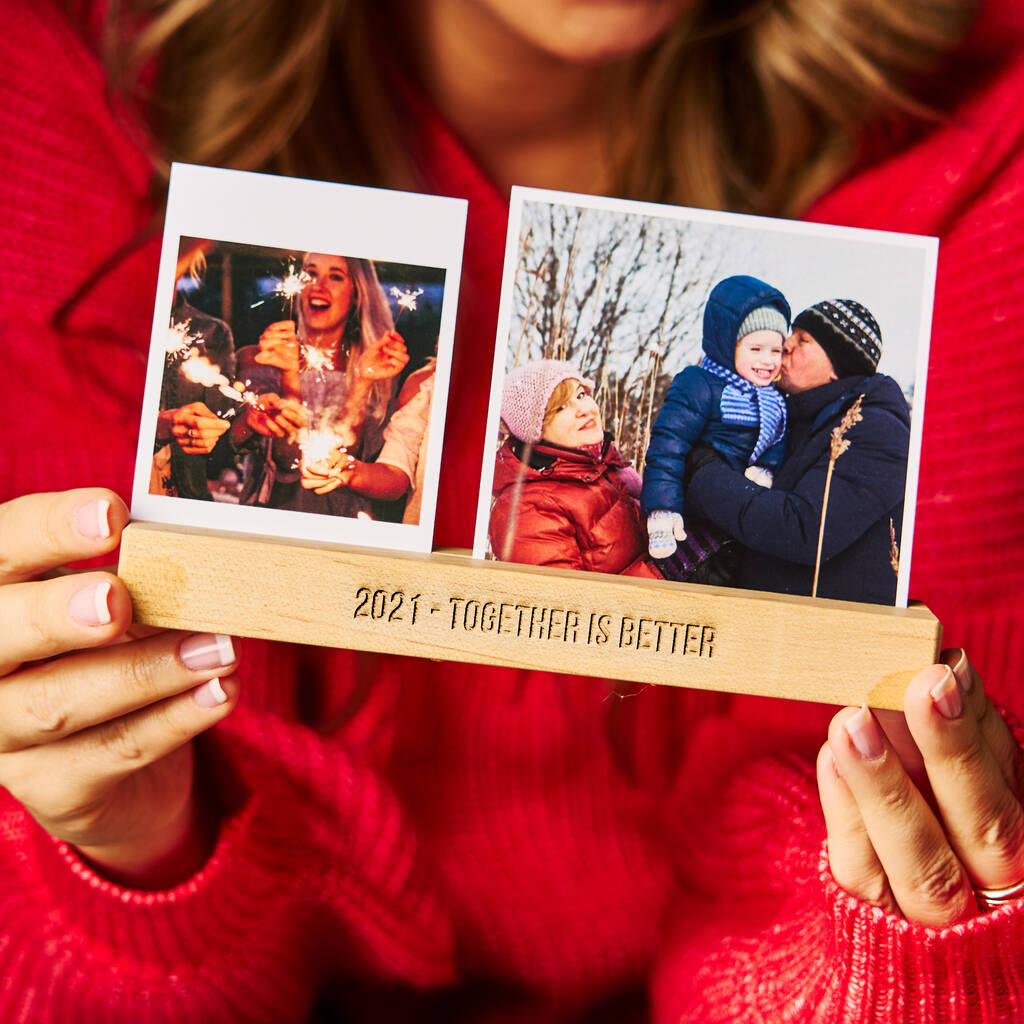 Photo Block
Personalised Together Is Better Photo Block
Display your favourite memories, or create the perfect Christmas gift with our Personalised Together Is Better Photo Block.
This high quality wooden block is delicately engraved on the front with your chosen personalisation. With the option to add photos this makes a wonderful, thoughtful gift for someone special.
Available as the photo block only, or with an added set of photo prints for you display in the block. Our photo prints come in 4 sizes for you to choose from;
Mini Square - 6cm x 6cm
Standard Square - 10cm x 10cm
Retro - 8.9cm x 10.9cm (image is square)
Mini Portrait. - 7cm x 9.8cm (image is square)
*Please note: Depending on the size of photos, and the size of photo block that you choose the full set of photos may not fit side by side in our blocks, you can arrange these photos layered or swap the images out when you fancy a change.
The gift can be made totally personal to you and your friend by featuring your own special engraved message.
If you decided to order photos to go with your photo block, uploading the photos couldn't be easier. Simply create an order enquiry once the order has been placed and upload your photos. Please send images cropped to a square.
If you have any issues please get in touch we would love to help.
Please Note: Personalisation will be identical to information entered, please ensure all wording is correct when placing your order.
made from:
Handmade from maple wood - finished with linseed oil.
dimensions:
Our personalised photo blocks measure the following sizes:
Small - 6.5cm x 2.5cm x 3cm
Medium - 19cm x 2.5cm x 3cm
Large - 30cm x 2.5cm x 3cm