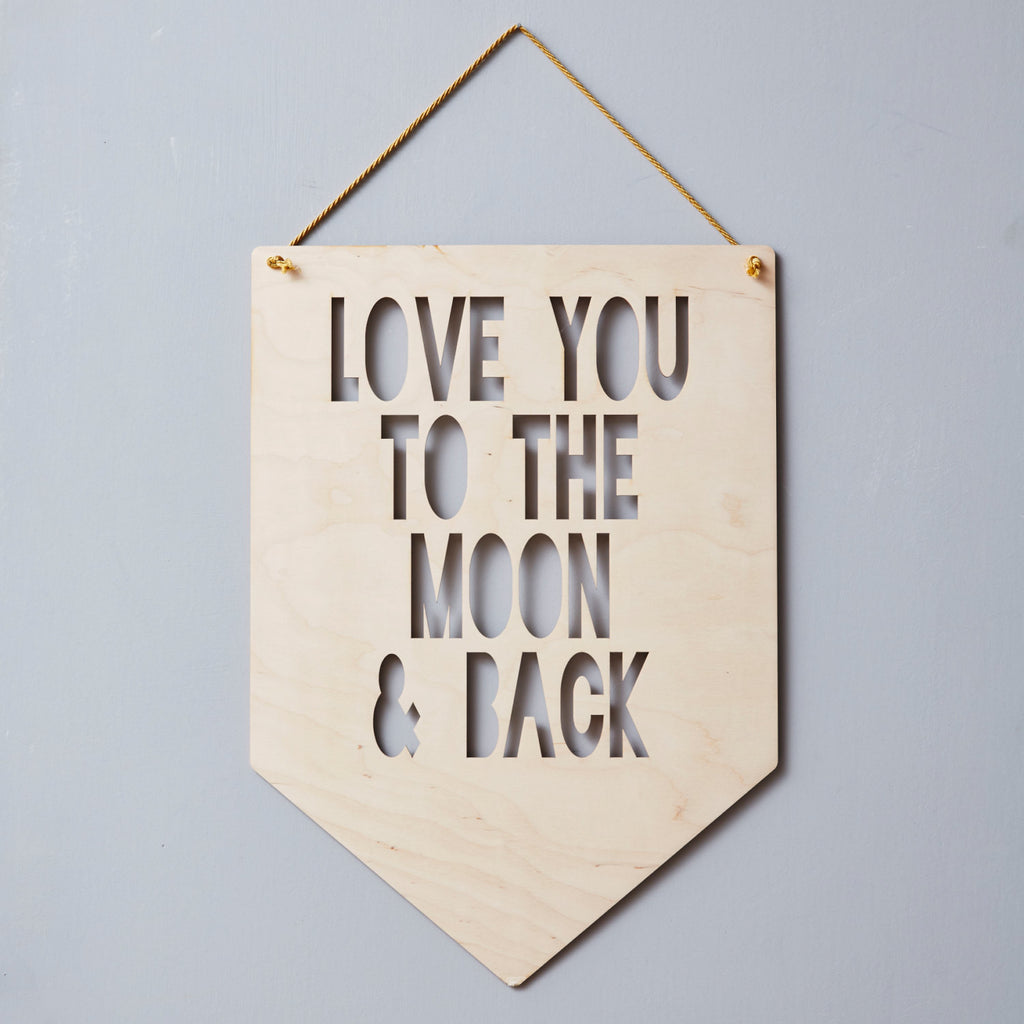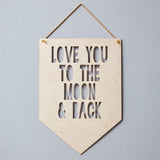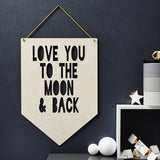 Wooden Flag
Personalised 'To The Moon And Back' Hanging Wooden Flag
A gorgeous personalised hanging wooden flag. Perfect for Couples! Personalise with names & dates. A beautiful personalised anniversary or wedding gift.
Available in four sizes there is something for everyone. Whether you are looking for a small memento or large artwork to be displayed on the wall, we'd love you to take your pick of sizes to ensure that your personalised hanging flag is perfect!
Available with a large choice of coloured ropes. Please select your chosen colour from the option menu.
Available in four sizes. Available in multiple colourways.
Made from wood and rope.
Four sizes of our wooden flags available, find your perfect size:
small - 11cm x 8cm x 0.3cm
medium - 21cm x 15cm x 0.3cm
large - 42cm x 30cm x 0.3cm
extra large - 60cm x 42cm x 0.3cm