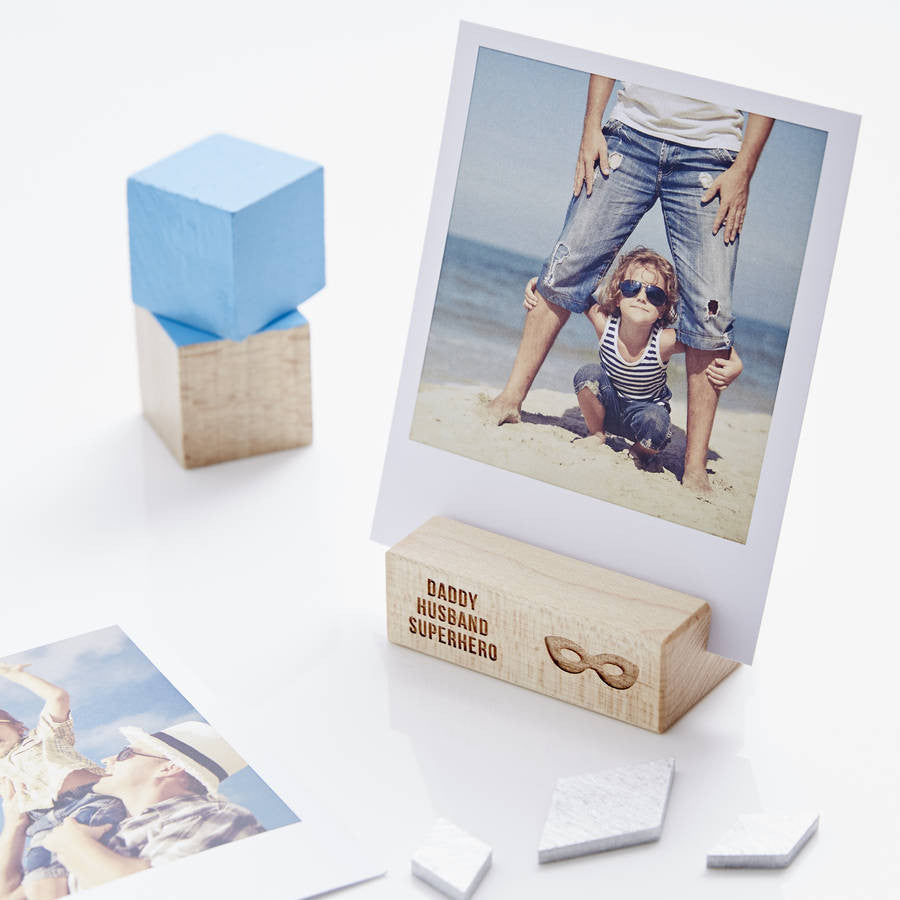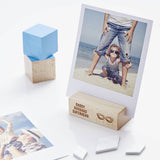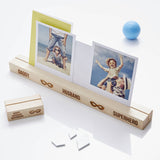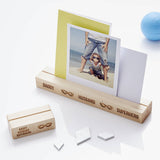 Photo Block
Personalised Superhero Photo Block For Him
A stunning handmade superhero photo block. Perfect for displaying photographs, to do lists and mementos. A lovely, thoughtful, personalised gift.
High quality and built to last, our wonderful personalised superhero photo blocks are a beautiful way to display your most precious memories and moments around your home or office.
Each block features superhero mask design, please see photographs.
Personalise your photo block with a special message. A funny joke, your favourite memory together or a simple message!
Please note: Personalisation will be identical to information and layout entered, please ensure all wording is correct when placing your order.
made from:
Handmade from maple wood, finished with linseed oil.
dimensions:
Our personalised photo blocks measure the following sizes:
Small - 6.5cm x 2.5cm x 3cm
Medium - 19cm x 2.5cm x 3cm 
Large - 30cm x 2.5cm x 3cm