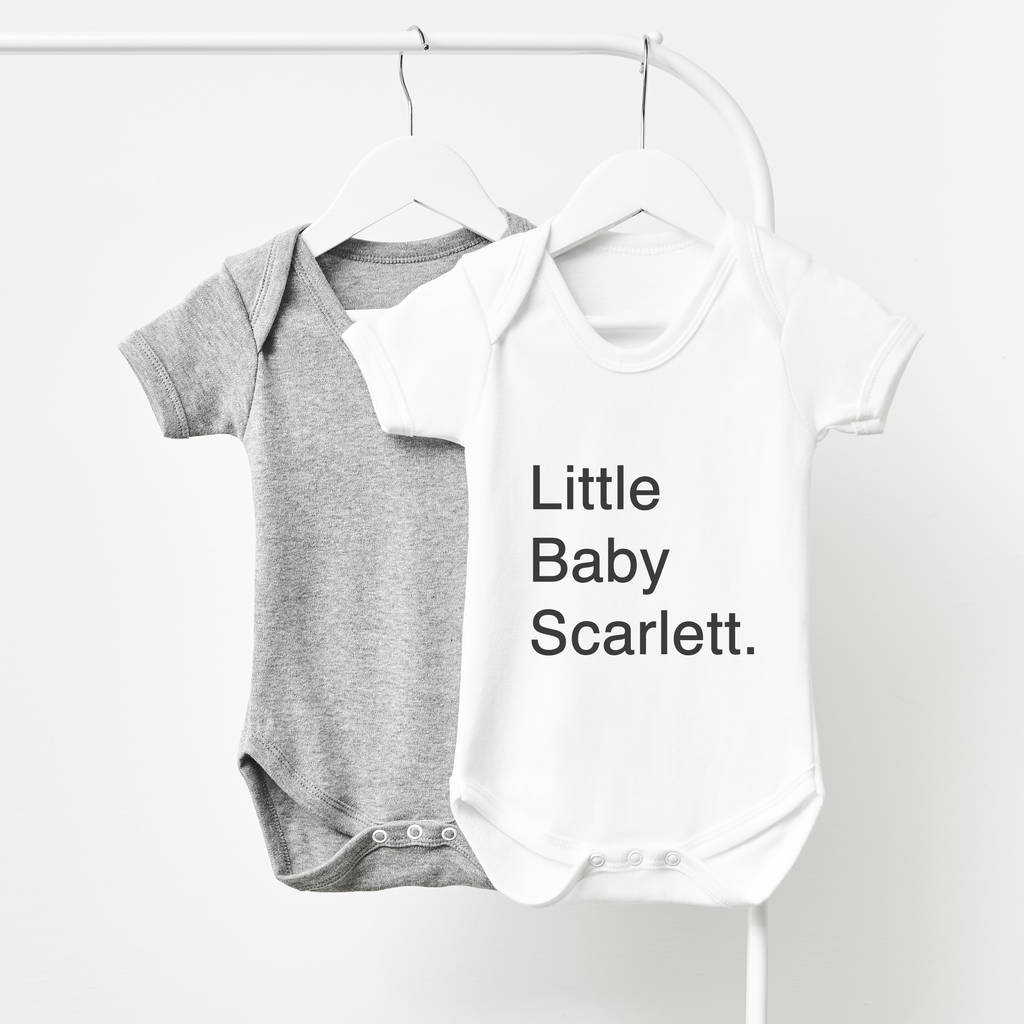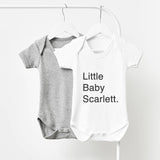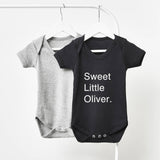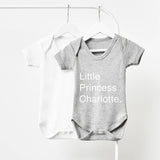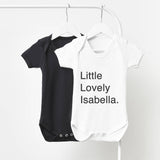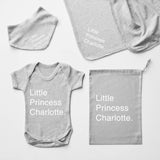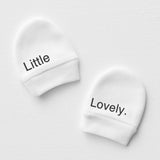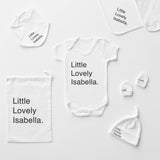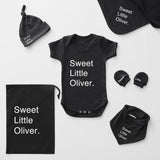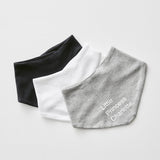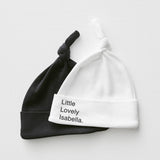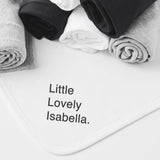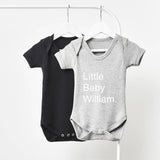 Short Sleeve Babygrow
Personalised Short Sleeve Babygrow
 A cute Personalised Short Sleeve Babygrow for the lovely new addition to the family.
Our Personalised Short Sleeve Babygrow is designed with a bold simple font for your baby's name. Simply let us know your personalisation and we will do the rest. We recommend using 3 words for your personalisation to ensure the design works well. Eg. "Little Lovely Isabella." Each word will appear with a capital at the beginning, and the three words will end with a full stop.
All of our babygrows feature a fold over shoulder design which makes them easy to get on and off. These babygrows are 100% cotton, making them lovely and soft on your baby's delicate skin.
Additional items available from the dropdown menu, a lovely way to complete the set and create a full outfit as a gift. Add a matching knotted Hat (Newborn Only), Scratch Mittens (Newborn Only) or a lovely Blanket and Bandana Bib. All items will be made to match your personalisation provided, to create a completely matching set.
Add a personalised gift bag, with the matching design on one side and a little message from you on the back!
If you choose to mix the colours of the extra items please let us know what colour you would like your personalisation to be in the additional design notes section.
If you have any questions about your babygrow please get in touch, we would love to help.
made from:
Our baby grows are made from soft 100% cotton, in White, Grey, or Black.
Care Instructions: Machine Washable at 40°c.
Please Note: Personalisation will be identical to information entered, please ensure all wording is correct when placing your order.
dimensions:
Available in 6 different sizes:
Newborn
0-3 Months
3 - 6 Months
6 - 12 Months
12 - 18 Months
18 - 24 Months
Knotted Hat - One Size - Newborn
Mittens - One Size - Newborn
Blanket - One Size - 74cm x 74cm
Bandana Bib - One Size - Up to 18 Months.
Gift Bag will be made to fit individual items, or a full set if selected.