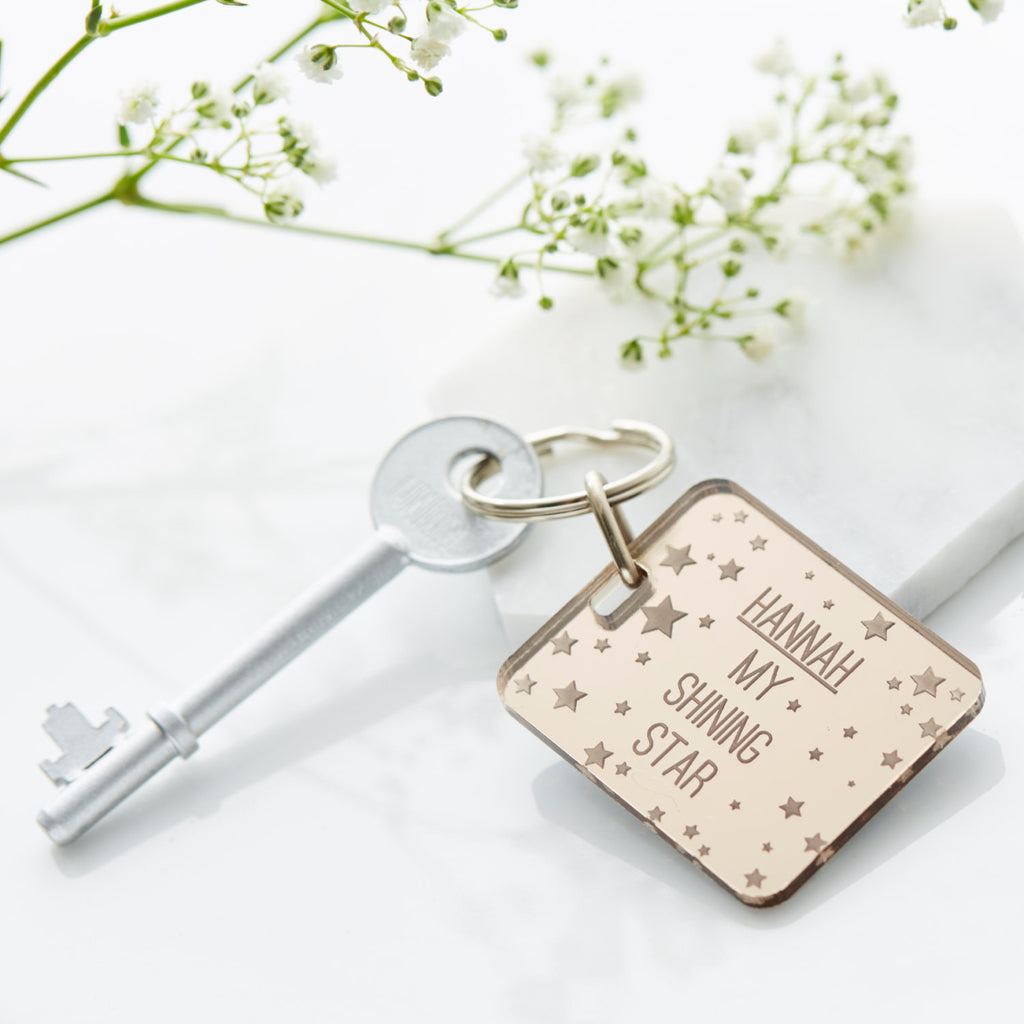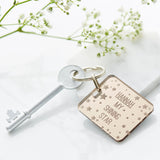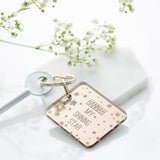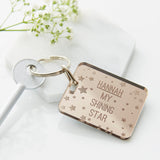 Keyring
Personalised Shining Star Keyring
A wonderful engraved personalised keyring, the perfect present for that special friend.
Beautifully engraved with your chosen message, a lovely way to let someone know how important they are to you. A thoughtful gift idea!
Individually engraved, these keyrings are totally bespoke and unique to you. A beautiful keepsake that can be cherished for years to come.
A lovely personalised token for a best friend.
made from:
These unique mirror keyrings are made from a special mirrored acrylic and so have a lovely reflective finish.
Carefully laser engraved.
dimensions:
4.5cm x 3.5cm