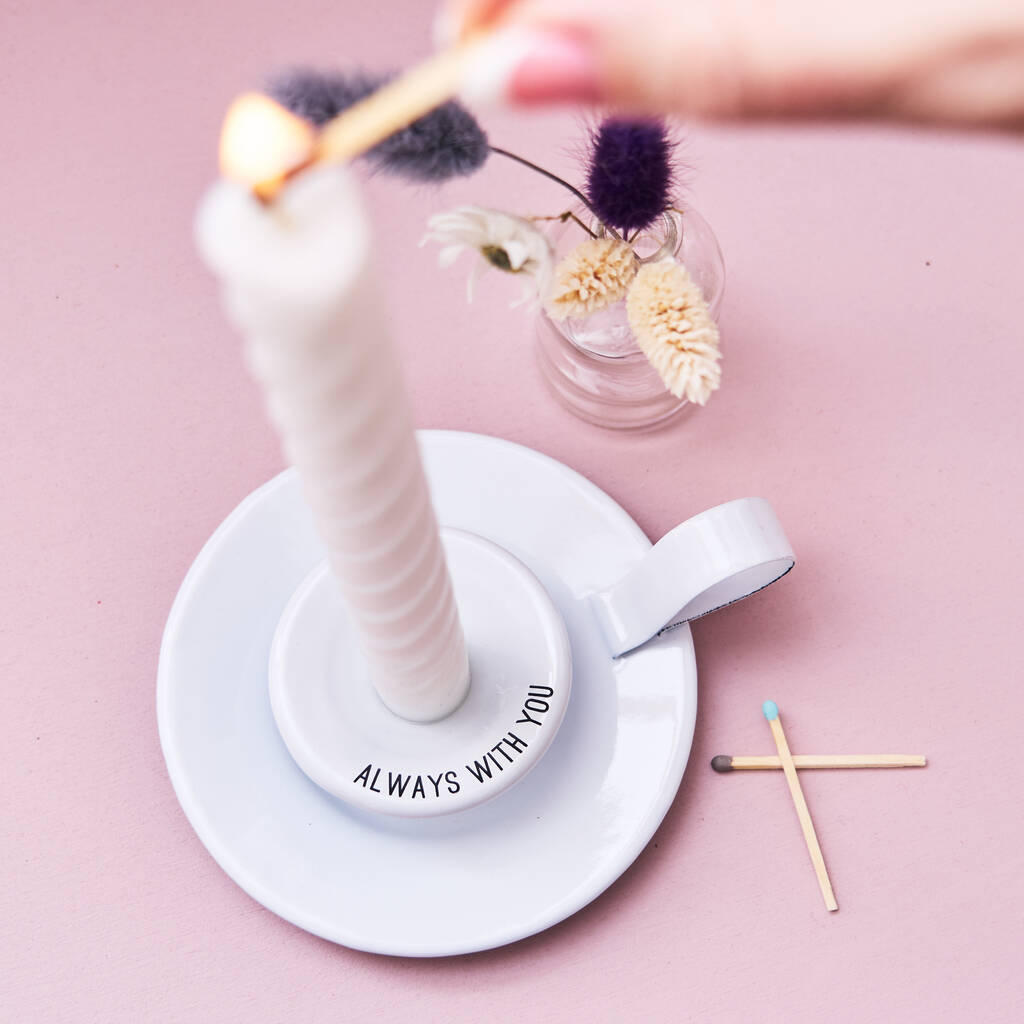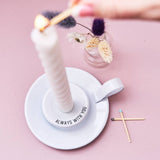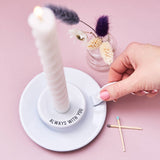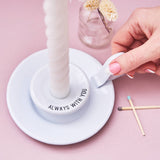 Enamel Candle Holder
Personalised Sentimental Candle Holder
A beautiful way to remember a loved one with our Personalised Sentimental Candle Holder.
This gorgeous white candle holder is made from enamel and is delicately engraved with your chosen wording.
This candle holder is designed to hold 1 candle, and features a cute handle, as the candle holder is white it will look great with any colour candle.
Please Note: Candle holder only, candle not supplied.
Dimensions
Made from
Our candle holder is made from Enamel.