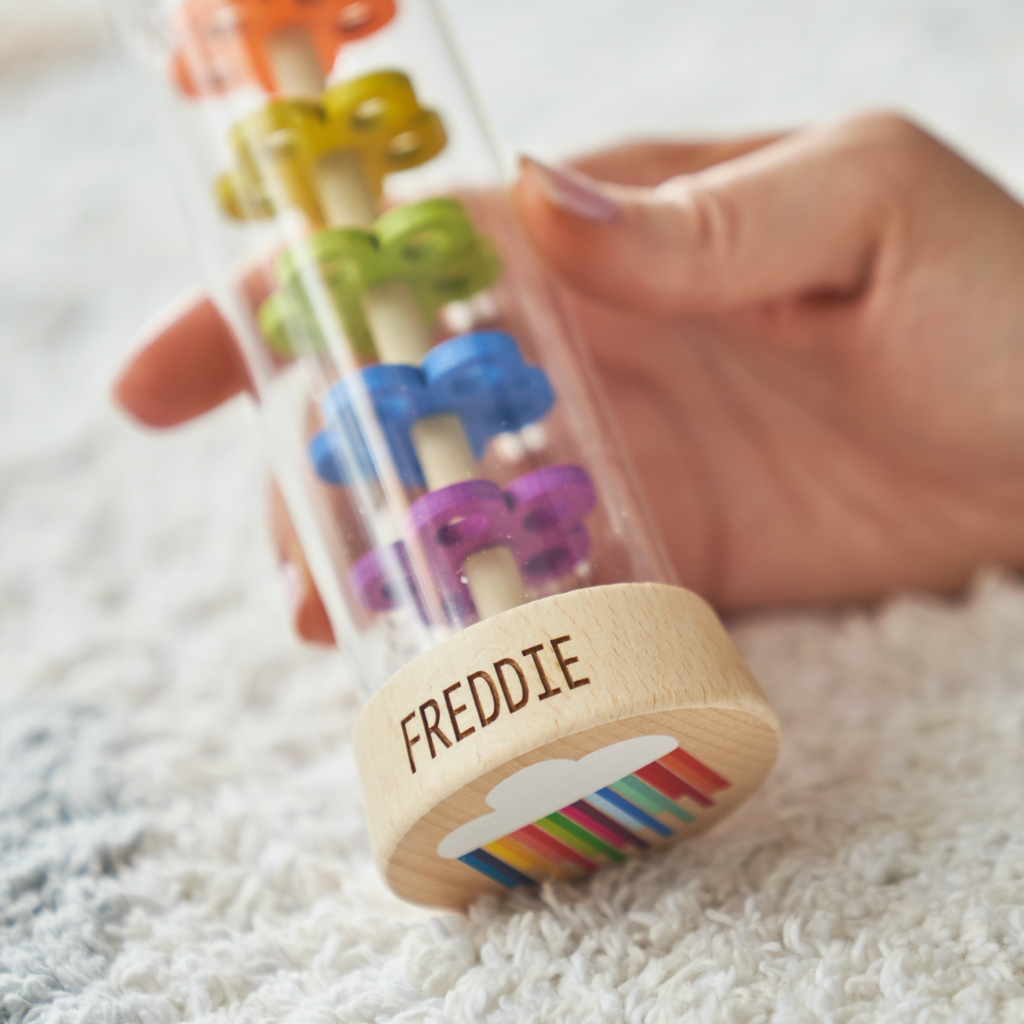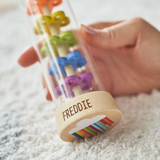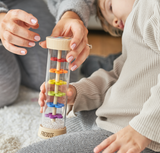 Personalised Toy
Personalised Rainbow Rain Maker Toy
A gorgeous rainmakers featuring wonderful colours and printed rainbow. Your rainmaker will also be engraved with your child's name. A lovely gift for little ones.
Our wonderful personalised rainbow toy!
Now that's what rain sounds like! The sound of gentle rain can be imitated with this rainmaker.
Since it can be used in many ways as a rattle, a rhythm, a noise toy or a calming game for the senses, children won't be the only ones being carried away by its sounds.
The rainmaker's transparent tube provides clear viewing of the little balls with a glass look which trickle down through the perforated plates in the shapes of flowers. This toy trains both acoustic and visual perception. Also suitable as a rattle and rolling toy for babies and infants.
age: 
Suitable from 6 months +
This toy is CE tested and marked.
made from:
Our personalised bunny is wooden, a truly traditional feel, carefully engraved.
dimensions:
length approx. 19 cm, Ø approx. 5.5 cm