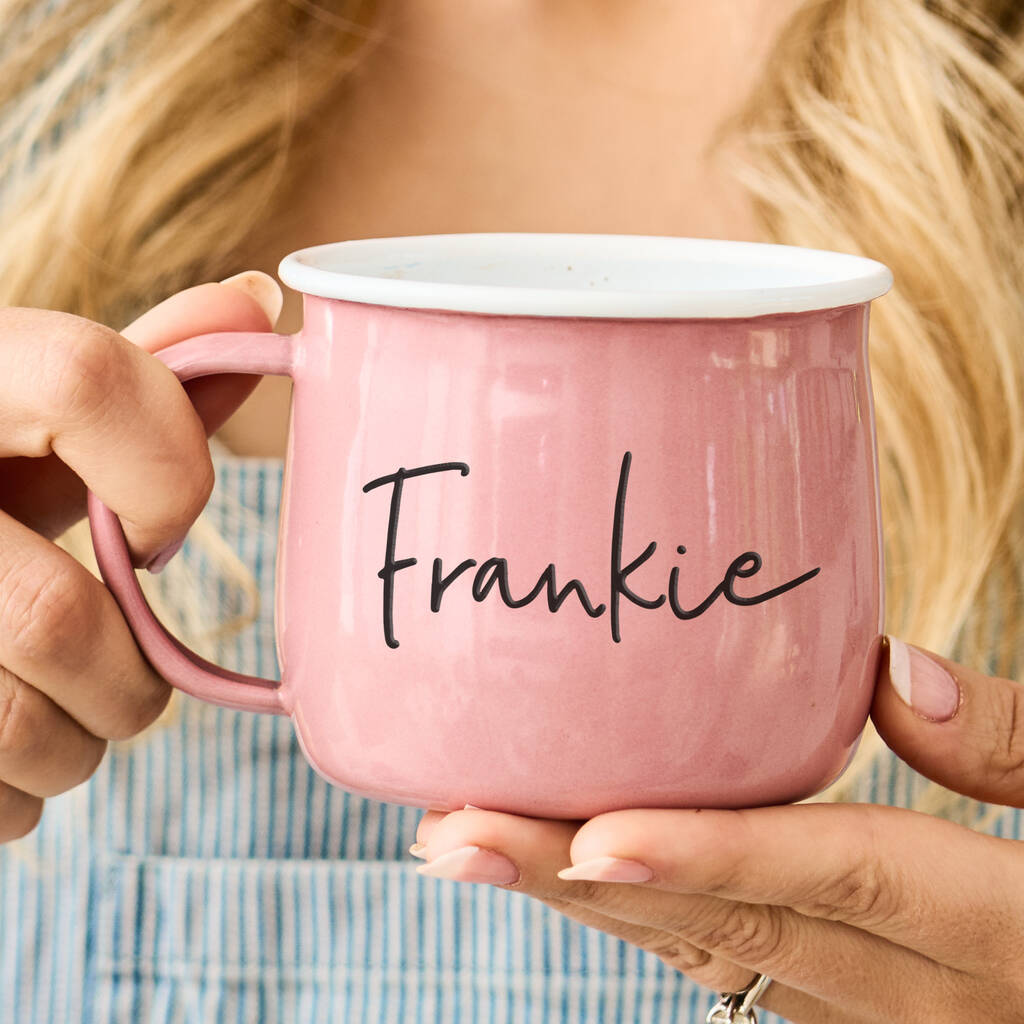 Enamel Mug
Personalised Pink Enamel Mug
The most gorgeous personalised pink enamel mug! A firm favourite and a brilliant personalised gift for all.
We love our brand new enamel mugs. Uniquely shaped they are one of a kind. We engrave your mug here in our Hampshire based studio. Each piece is completely bespoke.
.
made from:
Made from steel and enamel coating - engraved personalised design.
dimensions:
9cm x 8cm
Width including handle - 11.5cm
Holds 375ml