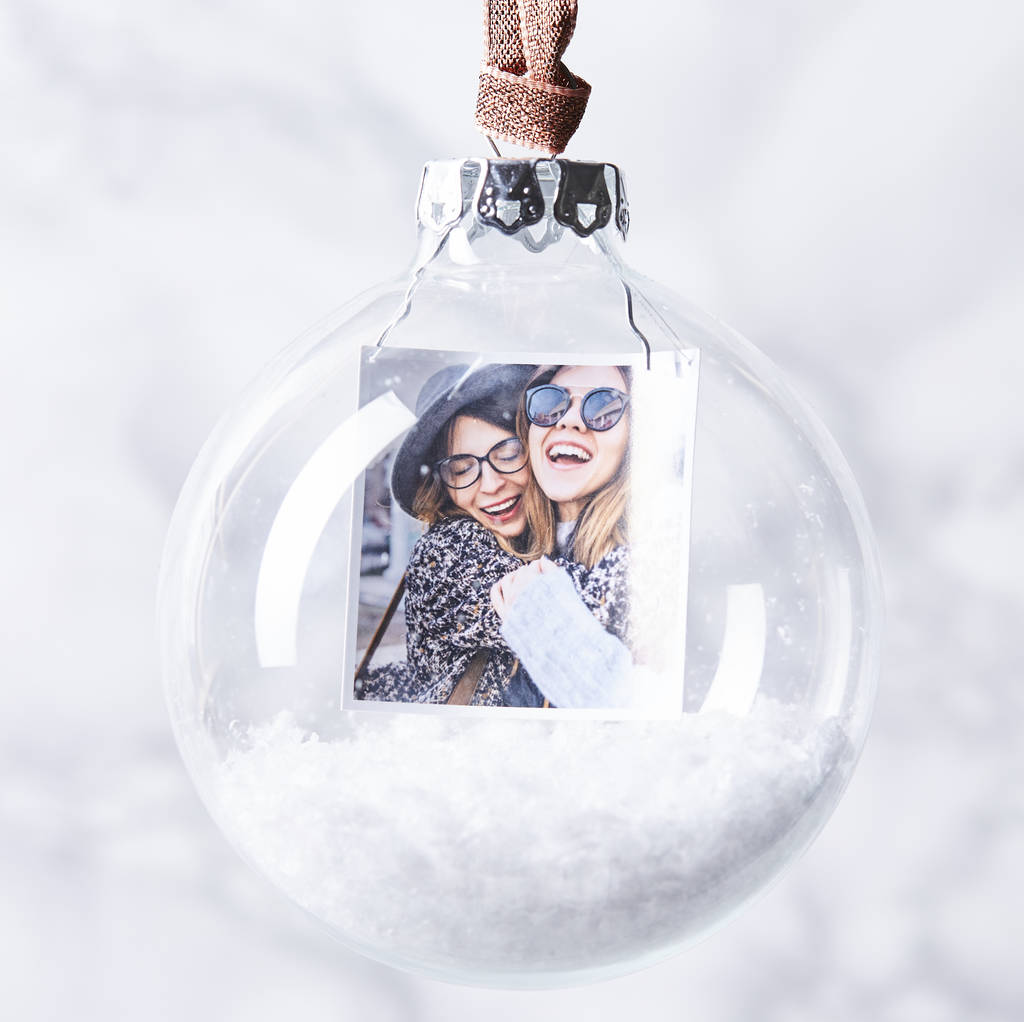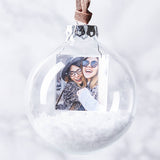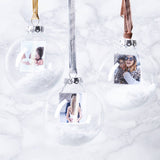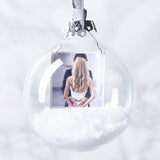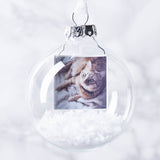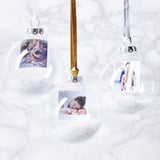 Photo Glass Bauble
Personalised Photo Snow Globe Christmas Bauble
A magical Personalised Photo Snow Globe Christmas Bauble to add some festive cheer to your gorgeous christmas tree. Choose a special image to feature.
Each bauble will feature a miniature photo, a beautiful addition to your tree this christmas. The perfect way to treat yourself, or as a thoughtful Christmas gift for a special friend or family member. Perfect for any occasion, try adding a wedding photo, baby's first Christmas or even a pet to create something totally unique to you.
Our Photo Baubles are made from high quality glass, and strung with a luxurious ribbon in your choice of colour.
Once your order has been placed create an order enquiry where you can then send us all of the photos that you would like in your baubles.
made from:
Our baubles are made from glass and strung with high quality ribbon.
dimensions:
aprox 8.2cm in diameter.
Please Note: Price is per bauble.