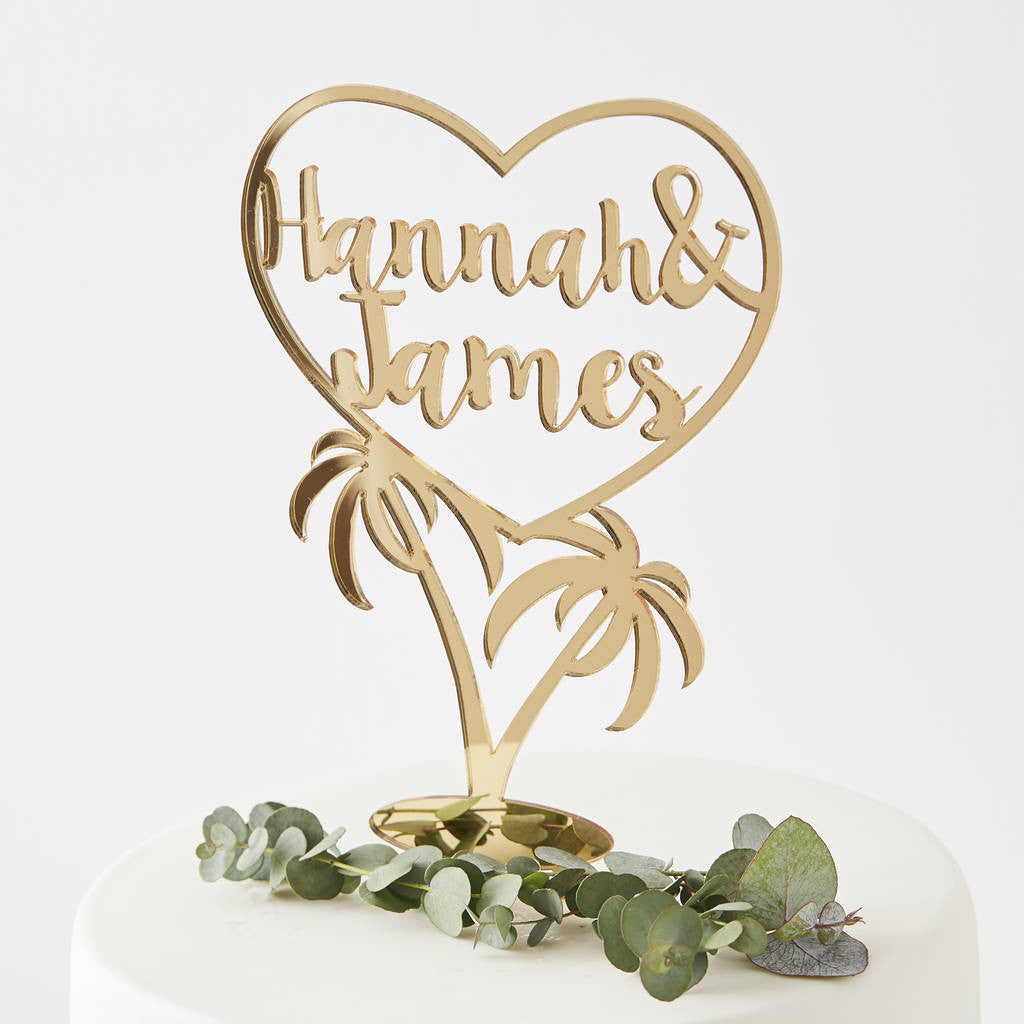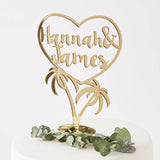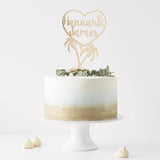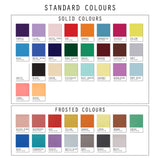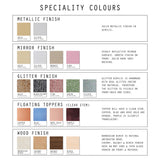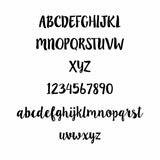 Cake Topper
Personalised Palm Tree Wedding Cake Topper
A stunning Personalised Palm Tree Wedding Cake Topper. The Perfect finishing touch for your cake!
This stylish tropical cake topper is just what you need to add the wow factor to your cake.
Featuring our palm tree design topped with a heart with your chosen names inside, create a cake topper that is completely unique to you.
Perfect for wedding and engagement cakes, and available in a large selection of colours, this cake topper would suit any style of cake.
made from:
Made from food safe acrylic, Birch Wood, Walnut Wood, or Cherry Wood.
Care Instructions: Gently clean with warm water before use.
dimensions:
Available in three different sizes:
11 cm wide x approx. 17 cm Tall
13 cm wide x approx. 20 cm Tall
15 cm wide x approx. 23 cm Tall
Sizes measure from the top of the heart to the bottom of the palm trees.
The cake topper in the main photo is made from Mirror Gold Acrylic and is 15 cm wide.
The cake used is 23cm Wide.