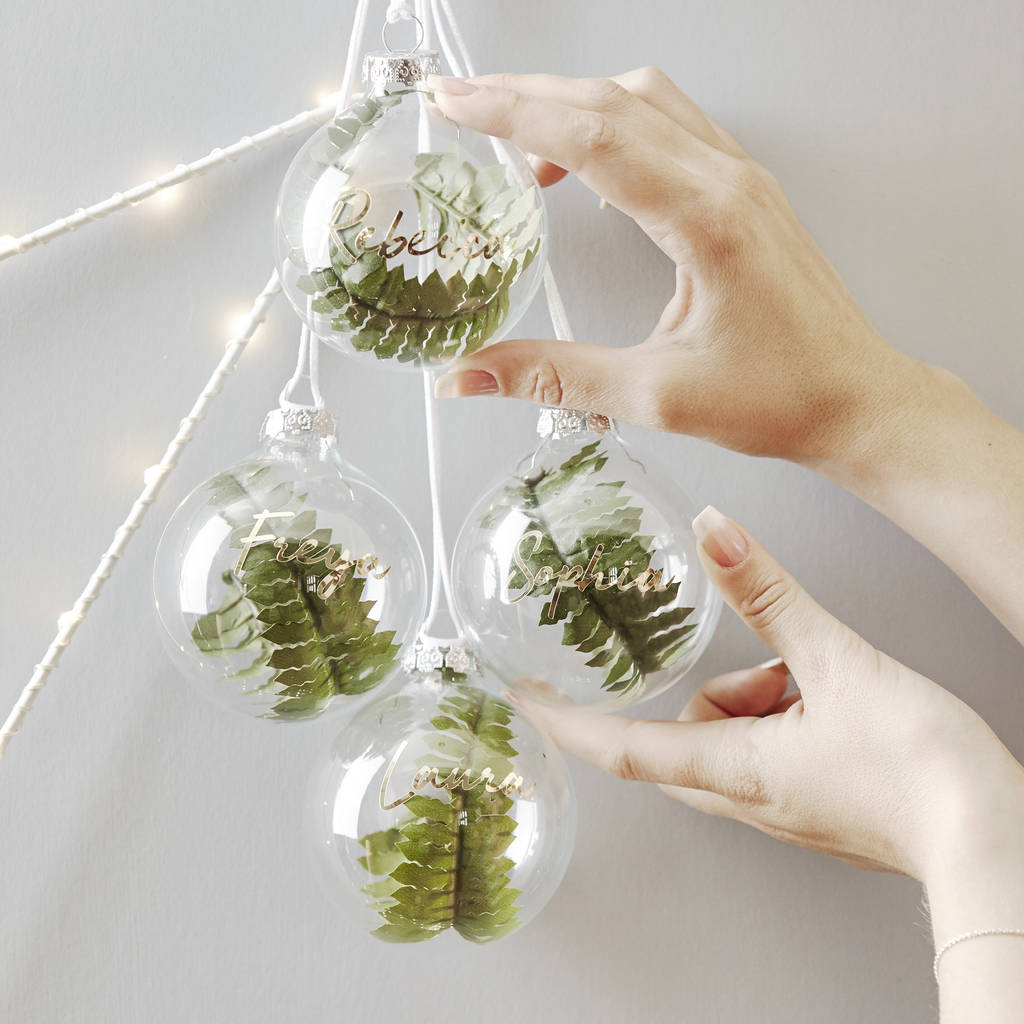 Decoration
Personalised Palm Glass Bauble
A stunning Personalised Palm Glass Bauble, a wonderfully unique gift this Christmas. 
These Palm Baubles will add a touch of modern style to your Christmas Tree and are sure to be loved by all.
Featuring your loved one's name in mirror gold on the outside of the bauble, you can create a gift to show them how special they are.
Please Note: Personalisation will be identical to information entered, please ensure all wording is included when placing your order.
made from:
The bauble is made from glass, filled with artificial foliage.
dimensions:
Approx 8cm in diameter.
Each personalised bauble is bespoke. Once ready we will string your bauble with white cord.