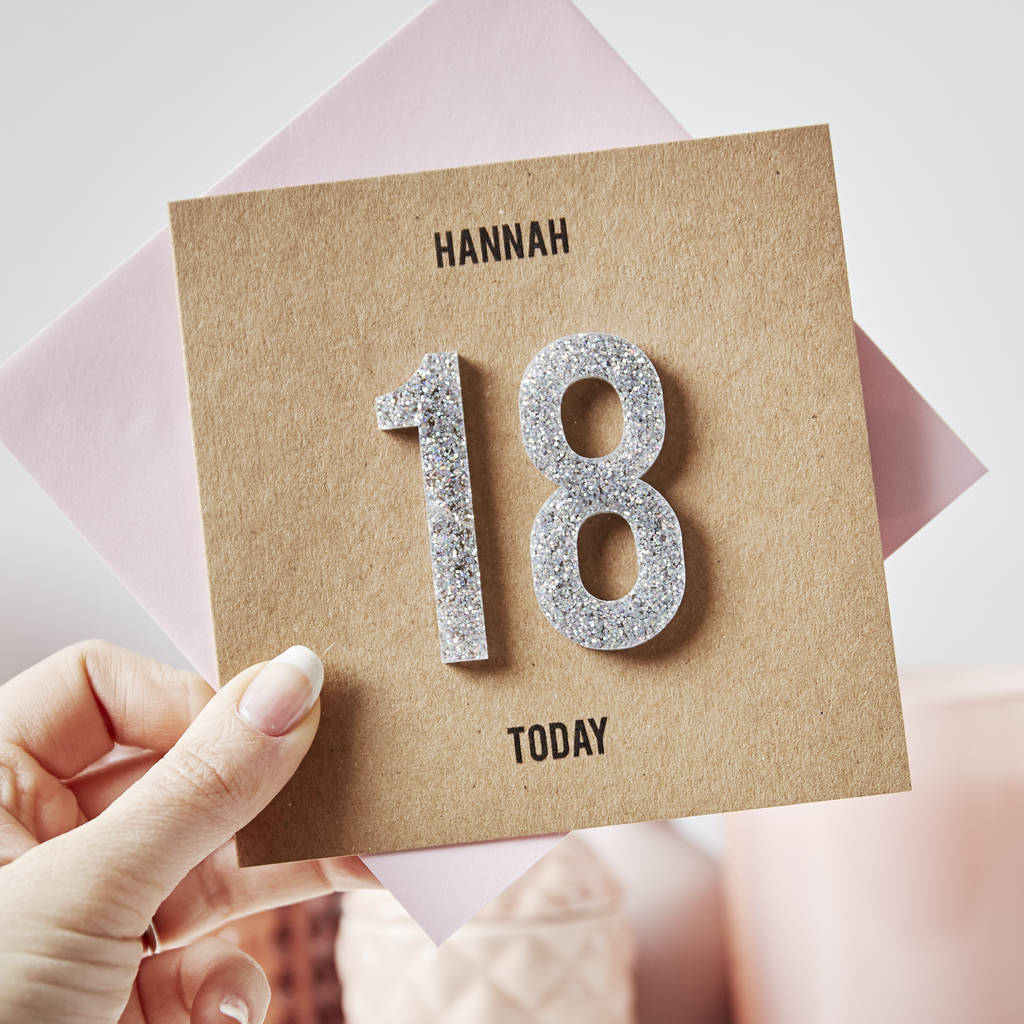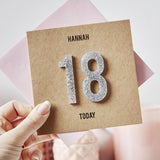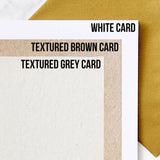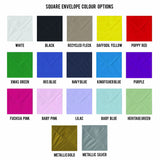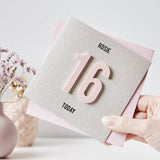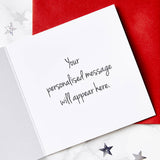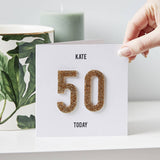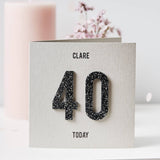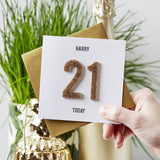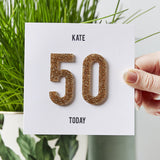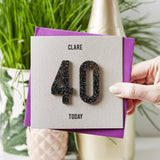 Keepsake Card
Personalised Numbers Birthday Card
A fun Personalised Numbers Birthday Card, a unique way to honour that special milestone.
Your Personalised Birthday Card will feature 3D numbers in your chosen colour along with a message to your loved one on their special day.
From sweet sixteens to 90th's these cards are a lovely way to celebrate a birthday and make a lovely keepsake.
Simply let us know your chosen message, age and number colour and we will create your Personalised Numbers Birthday Card here in our studio.
Please Note: Personalisation will be identical to the information entered, please double check when placing your order.
These make a thoughtful card for all occasions, Birthdays, Weddings, Anniversaries, Valentines, Christmas, Mother's Day, Father's Day or a perfect treat for that special friend or family member.
made from:
These cards are made from high quality 100% recycled card, in three different colours; White, Textured Grey, and Textured Brown.
Finished with 3mm acrylic or wooden numbers.
dimensions:
Our beautiful personalised cards are square and measure 12cm x 12cm.
Envelope measures 13cm x 13cm.