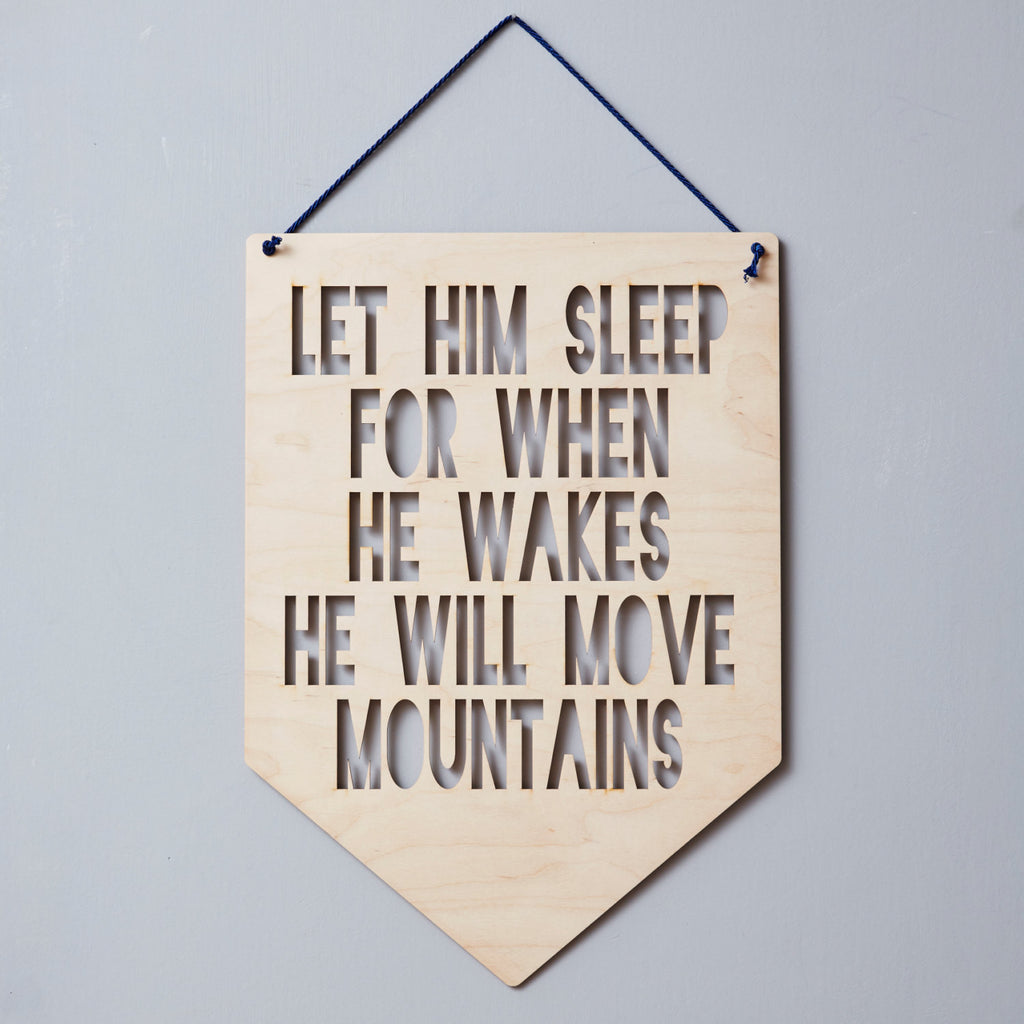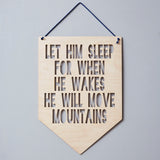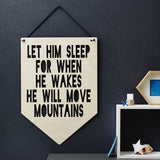 Wooden Flag
Personalised 'Move Mountains' Hanging Wooden Flag
A wonderful personalised keepsake quote hanging wooden flag. This unique personalised keepsake will sit beautifully in any nursery or bedroom.
One of our favourite sayings here at Sophia Victoria Joy, 'Let him sleep for when he wakes he will move mountains', also available as 'Let her sleep for when she wakes she shall move mountains', or personalise with your own message!
A gorgeous alternative to a nursery print. Our personalised wooden flags make the perfect addition to any nursery or bedroom. A sweet gift for a new baby, our keepsake is one to cherish and display!
Available in four sizes, there is something for everyone. Whether you are looking for a small memento or large artwork to be displayed on the wall, this is the perfect gift or keepsake for your home.
Also available with a large choice of coloured ropes. Please select your chosen colour from the option menu and use the box available to detail the text you would like.
Available in four sizes. Available in multiple colourways.
made from:
Made from wood and rope.
dimensions:
We have four sizes of our wooden flags available, find your perfect size:
Small - 11cm x 8cm x 0.3cm
Medium - 21cm x 15cm x 0.3cm
Large - 42cm x 30cm x 0.3cm
Extra Large - 59cm x 42cm x 0.3cm