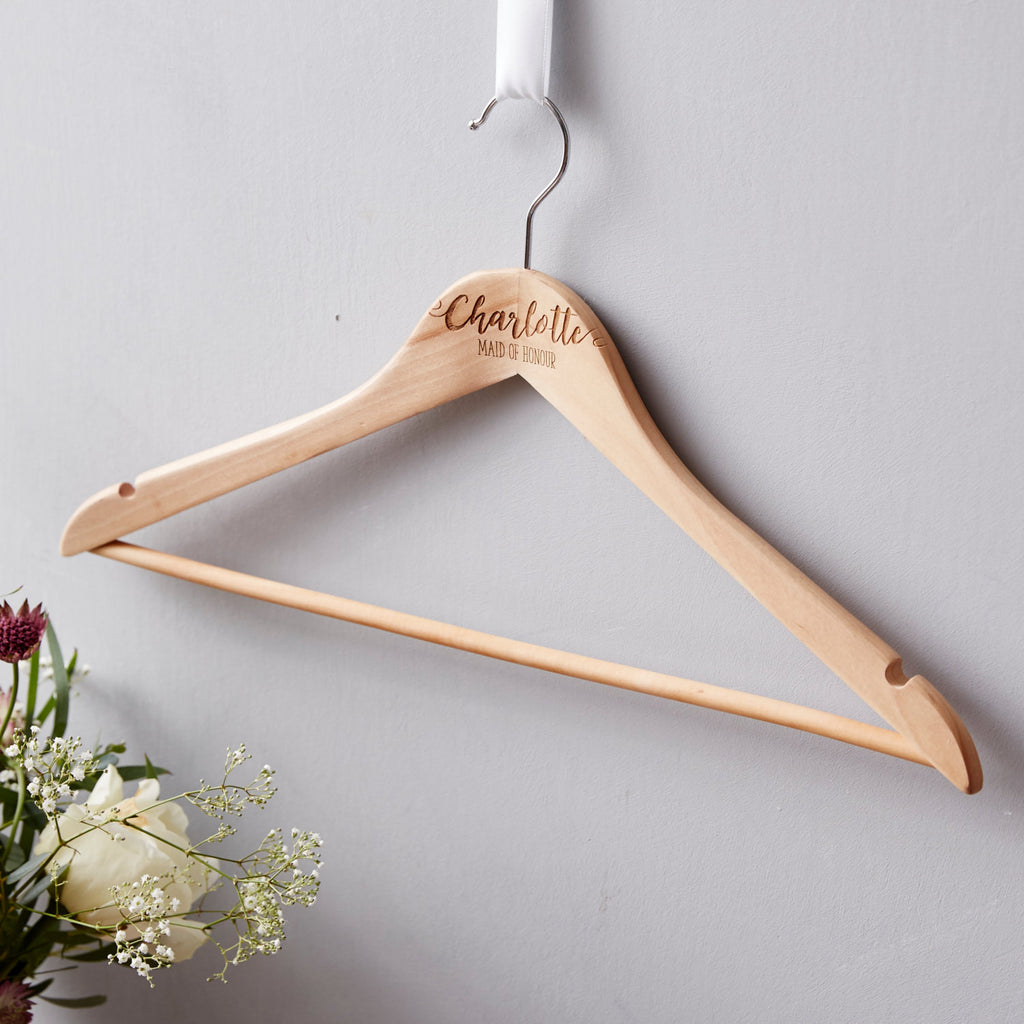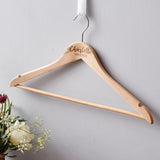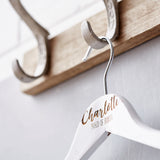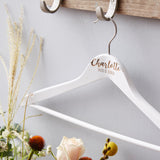 Wooden Hanger
Personalised Maid Of Honour Hanger
A beautiful personalised wooden Maid of Honour hanger, personalised with the special ladies name!
Make sure your maid of honour's dress is displayed in style with this stunning personalised hanger. Weddings are all about the little details, and these hangers can be kept for years to come as the perfect keepsake.
Brilliant as a gift or as a present to yourself for the big day, our personalised maid of honour hanger is perfect to hang that special dress on! Also a great gift for brides, ushers and parents!
Engraved and made from pine wood, these hangers are high quality & built to last. The perfect personalised gift for any wedding!
Our personalised hangers have a bar along the bottom of the hanger so they are perfect to hang suits aswell as dresses!
Also available in a white wood finish.
made from:
Our personalised wedding hangers are made from pine wood.
dimensions:
40cm wide