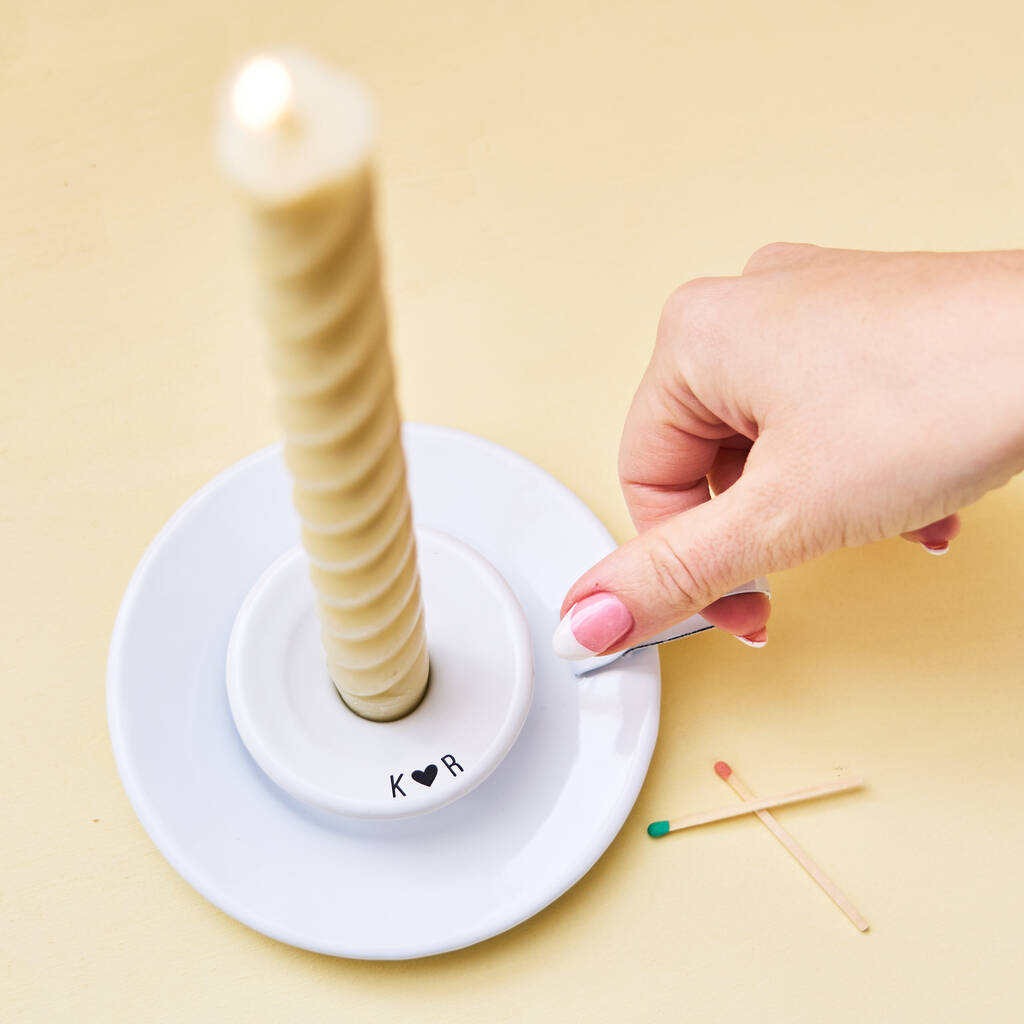 Enamel Candle Holder
Personalised Initials Enamel Candle Holder
A simple and stylish Personalised Initials Enamel Candle Holder, add your your initials to create a unique Valentine's Day gift.
This gorgeous white candle holder is made from enamel and is delicately engraved with your chosen initials, separated by a heart.
This candle holder is designed to hold 1 candle, and features a cute handle, as the candle holder is white it will look great with any colour candle.
Please Note: Candle holder only, candle not supplied.
Dimensions
Made from
Our candle holder is made from Enamel.