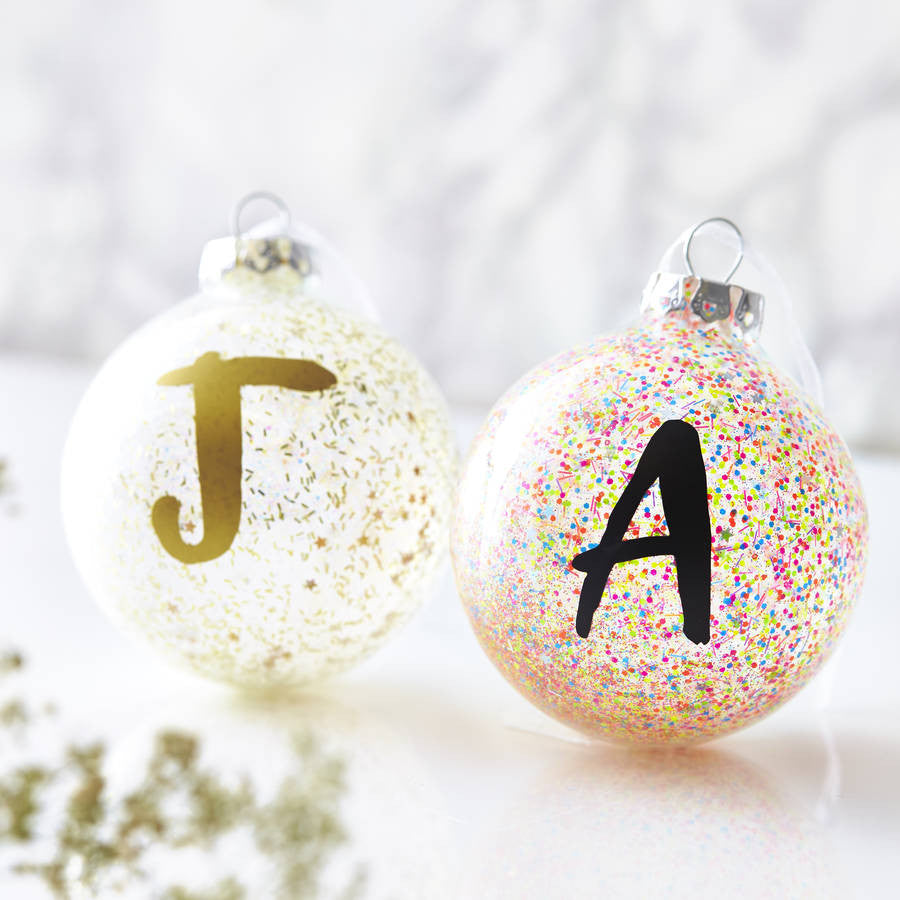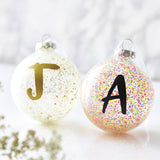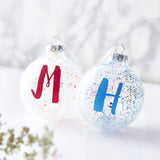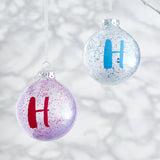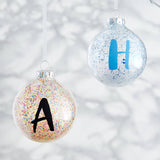 Decoration
Personalised Initial Pick And Mix Bauble
Decorate your home in style with these fun personalised pick and mix baubles. Personalise with your chosen initial. A totally unique finishing touch this Christmas!
Our personalised pick and mix baubles make the perfect special touch to any home and is a great gift idea for an extra special Christmas decoration to cherish for years to come.
Personalise with your initial. Bright and colourful, perfect for family and friends!
Each Pick and Mix bauble features your chosen initial. A wonderful glittery finishing touch! All of our personalised pick and mix baubles are hand finished here in Britain.
Personalise your pretty pick and mix bauble with your chosen letter.
Choose your favourite coloured glitter contents from the option menu. Mix and match different Personalised baubles for a beautiful finishing touch.
made from:
Handfinished glitter baubles. Made from glass & glitter.
dimensions:
Each of our beautiful Personalised Pick and Mix baubles measure approx 8.2cm in diameter and comes strung with sheer silver organza ribbon.