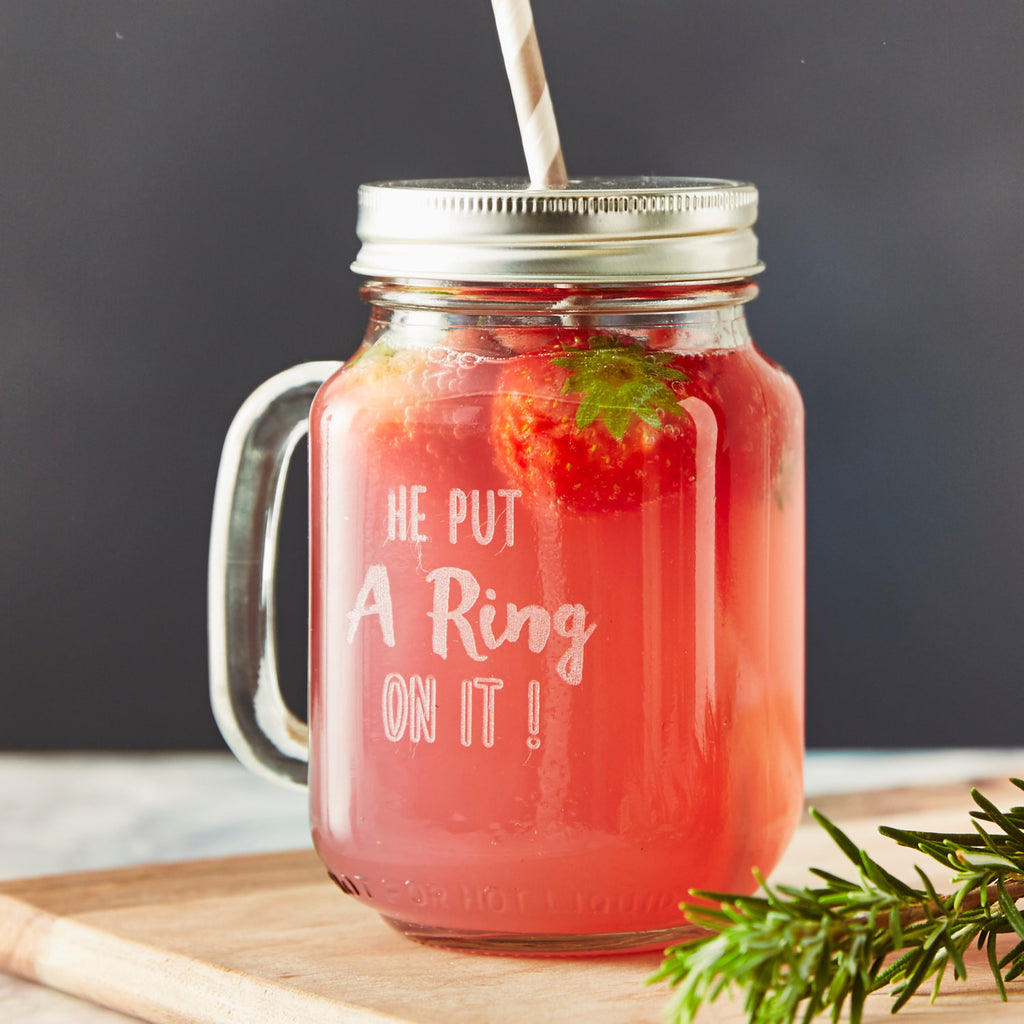 Mason Jar
Personalised 'He Put A Ring On It' Mason Jar
A fantastic 'He put a ring on it!' personalised mason jar. An exciting gift for any newly engaged friend or family member!
A brilliant gift idea for any newly engaged friend! Surprise them with one of our lovely personalised mason jars, a lovely keepsake for years to come.
These gorgeous personalised mason jars are made from engraved glass. Each personalised mug is therefore totally individual in its finish, we love this unique charm.
We individually engrave each mason jar. As these mugs are not printed this engraved detailing will stand the test of time. Our personalised mason jars are built to last and are high quality
To personalise your mason jar simply enter your chosen details into the personalisation box provided. Our in house design team will transform your personalisation into the design.
Need your personalised mason jar in a hurry? Please do contact and we may be able to help with a quicker turnaround time for you.
made from:
Our personalised mason jar are made from glass - engraved personalised design.
Care Instructions: Clean with warm water before use. Do not use for hot drinks.
Each Personalised Mason Jar holds 450ml
Each Personalised Mason Jar measures approx. 15cm tall.
Includes lid with hole for a straw.
Please note - straw not included.