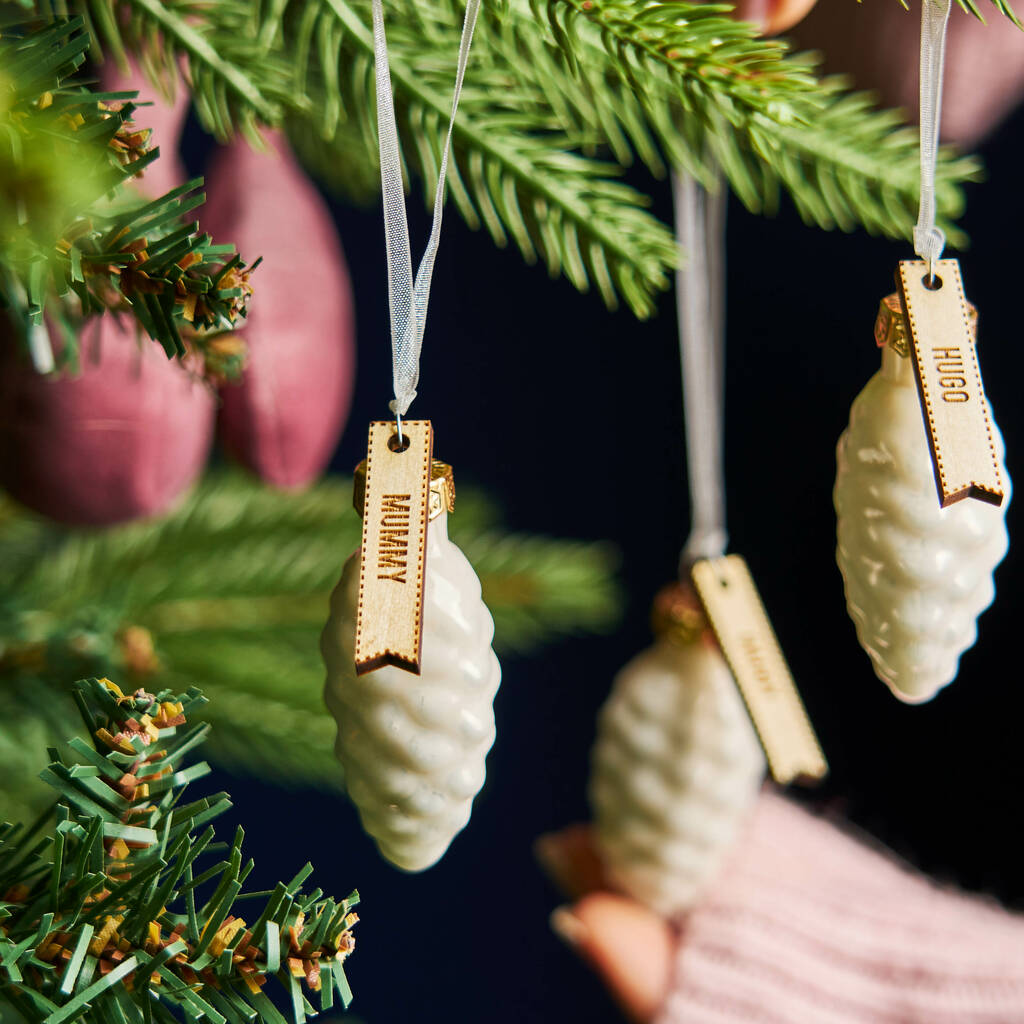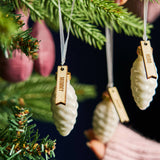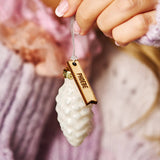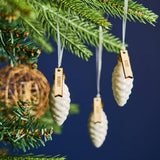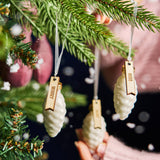 Decoration
Personalised Glass Pine Cone Christmas Decoration
This stunning Personalised Glass Pine Cone Christmas Decoration features a wooden engraved tag with your chosen name. A beautiful addition to your Christmas tree.
Our personalised Ceramic Pine Cone decoration adds a sweet, simple touch this Christmas time. ⁠ A delicate glass decoration with a gold top, will feature a wooden tag with your chosen name, a great gift and addition to your Christmas ornament collection.
made from:
Glass Decoration with Wooden tag.
dimensions:
6cm Tall.