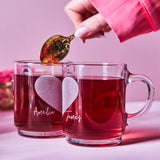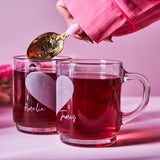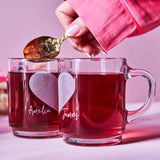 Ceramic Mug
Personalised Glass Engagement Mug Set
Our gorgeous Personalised Glass Engagement Mug Set will feature a solid heart design on each mug, and your chosen names.
Personalise our glass mugs with the couple's names, one on each mug, along side our heart design, making it a truly special and one-of-a-kind engagement gift.
made from:
Made from Glass.
dimensions:
26cl, 7.4cm wide, 9cm high.