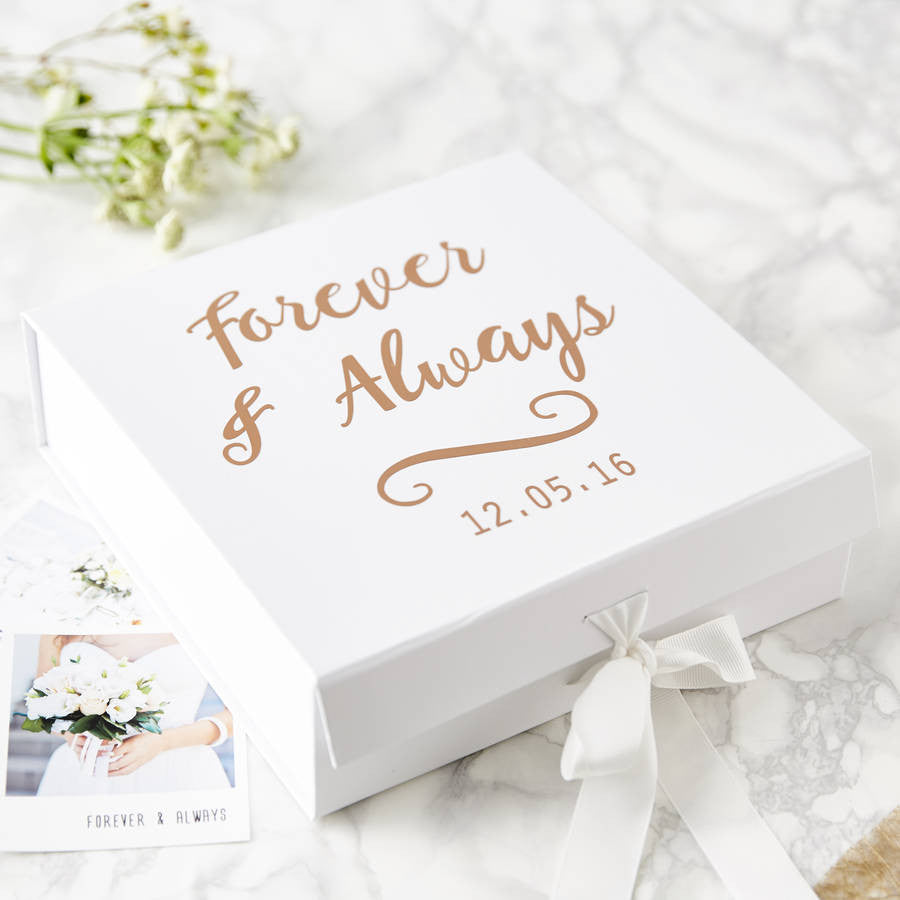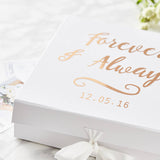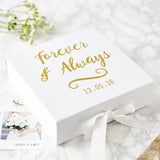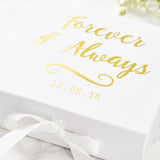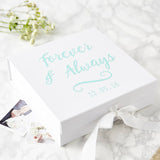 Keepsake Box
Personalised Forever And Always Keepsake Box
Our beautiful personalised forever and always keepsake box, is the perfect gift for the happy couple, add the special date and fill with precious keepsakes.
A wonderful personalised keepsake box, perfect as a wedding or anniversary gift. A brilliant way to store special memories, presents, cards, photo's and more.
Our bespoke personalised keepsake boxes are hand finished with delicate decal. Each of our personalised keepsake boxes is totally unique and bespoke to you. We look forward to creating your bespoke keepsake box. Each personalised keepsake box is designed especially for you and created by our in house team.
We hand finish every item and look forward to helping you create a beautiful item which will stand the test of time.
If you have any questions please do get in touch, we'd love to help.
Please Note: Personalisation will be identical to information entered, please ensure all wording is included when placing your order.
made from:
Made from solid, thick card. Hand finished with beautiful grosgrain ribbon. Ribbon measures 2.5cm wide.
Each personalised keepsake box is hand finished with your bespoke design using intricate decals.
dimensions:
Our personalised keepsake boxes are available in a large selection of colours and sizes. Find the combination which is perfect for you. We look forward to creating your bespoke item.
White - Medium - 22cm x 22cm
White - Large 30cm x 30cm
Black - Medium - 22cm x 22cm
Black - Large 30cm x 30cm
Silver - Medium - 22cm x 22cm
Silver - Large 30cm x 30cm
Pastel Pink - Medium - 22cm x 22cm
Pastel Pink - Large 30cm x 30cm
Pastel Blue - Medium - 22cm x 22cm
Pastel Blue - Large 30cm x 30cm
Gold - Medium - 22cm x 22cm