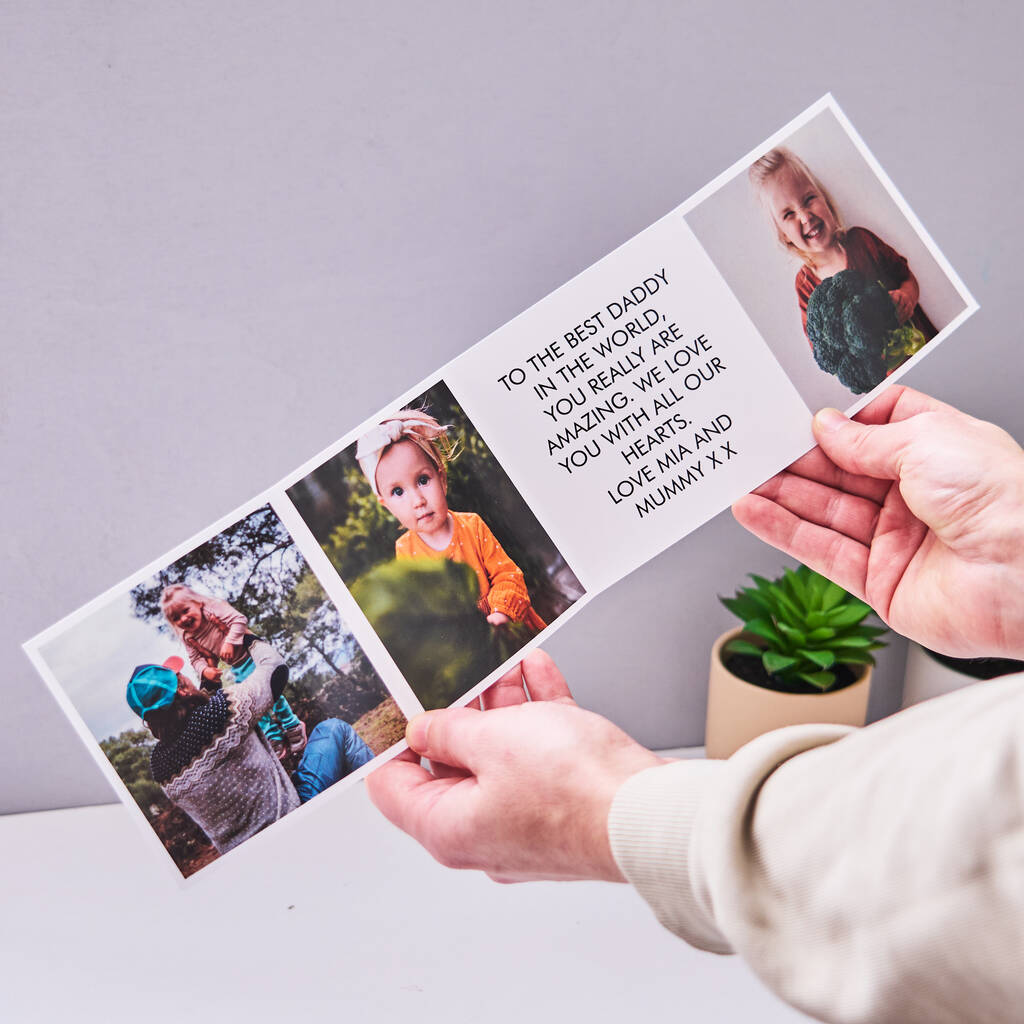 Keepsake Card
Fold Out Personalised Father's Day Card
With 3 of your favourite photos and a thoughtful message for your Dad, our Fold Out Personalised Father's Day Card will definitely make him smile!
Our Fold Out Personalised Father's Day Card, the perfect way to show your appreciation and love for your dad on this special day. It's a thoughtful and memorable way to let your dad know how much he means to you and to thank him for all he's done.
To send your 3 photos please email images@sophiavictoriajoy.com with your order number once your order has been placed. 
Please Note: Personalisations will be exactly as entered, please double check your personalisations when placing your order.
made from:
These cards are made from high quality semi matte photo card.
dimensions:
Our fold out photo cards measure 57cm x 11.4cm when opened flat.
The envelope measures 13x13cm.