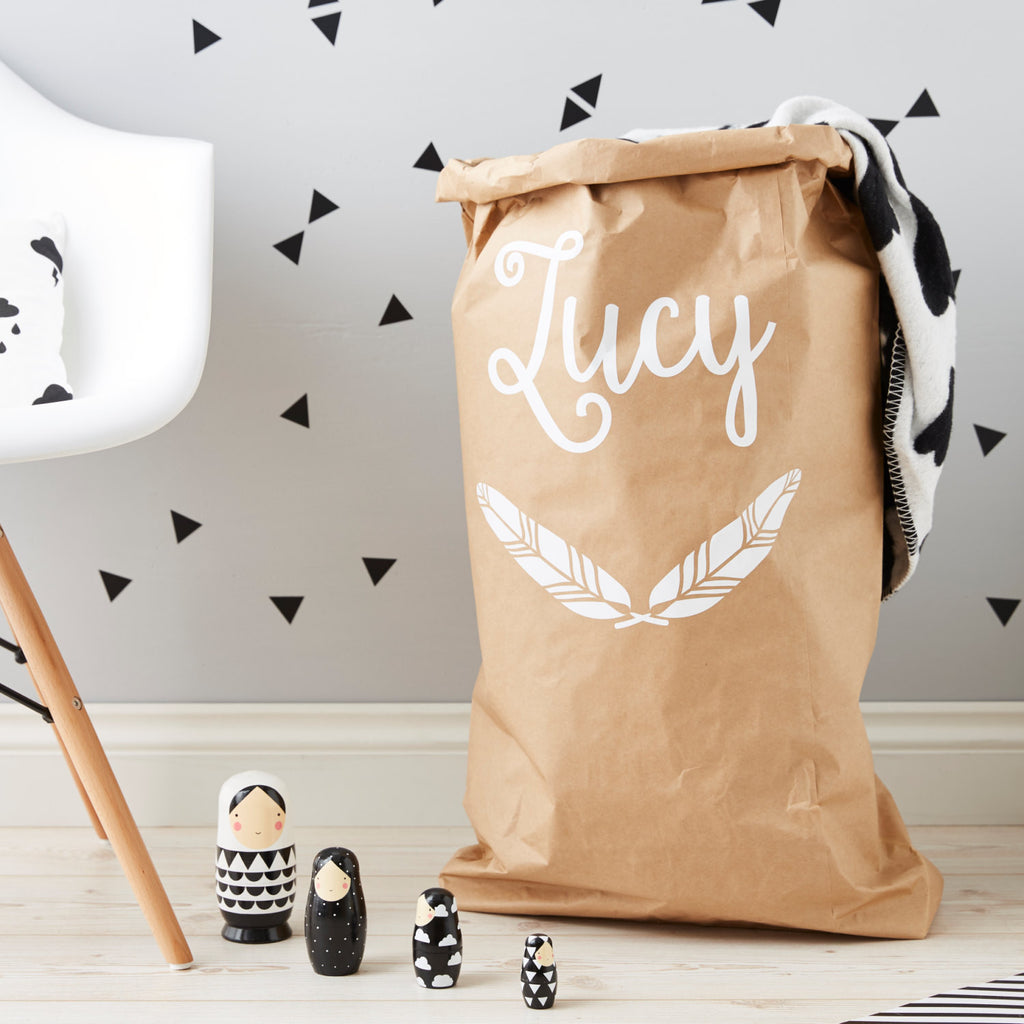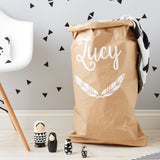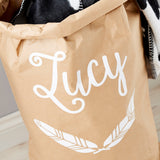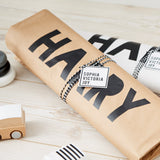 Paper Sack
Personalised Feather Children's Storage Sack
A beautiful personalised feather design children's storage sack, perfect to store lots of toys and clothes!
Personalise with your childs name, this storage sack is a stylish way to add some storage to your childs room. This durable and reusable paper storage sack is perfect to store away all of your little one's bits and bobs.
A contemporary storage sack is a clever way to hide your children's clothes and toys in a fun way.
A great storage item for any bedroom!
These personalised storage sacks are available in two colours, and two sizes.
Please note that white sacks come with black text and brown bags come with white text. 
Just add your child's name into the personalisation box.
made from:
Made from double-ply reinforced paper.
dimensions:
Large 50cm x 76cm
Extra Large 55cm x 86cm