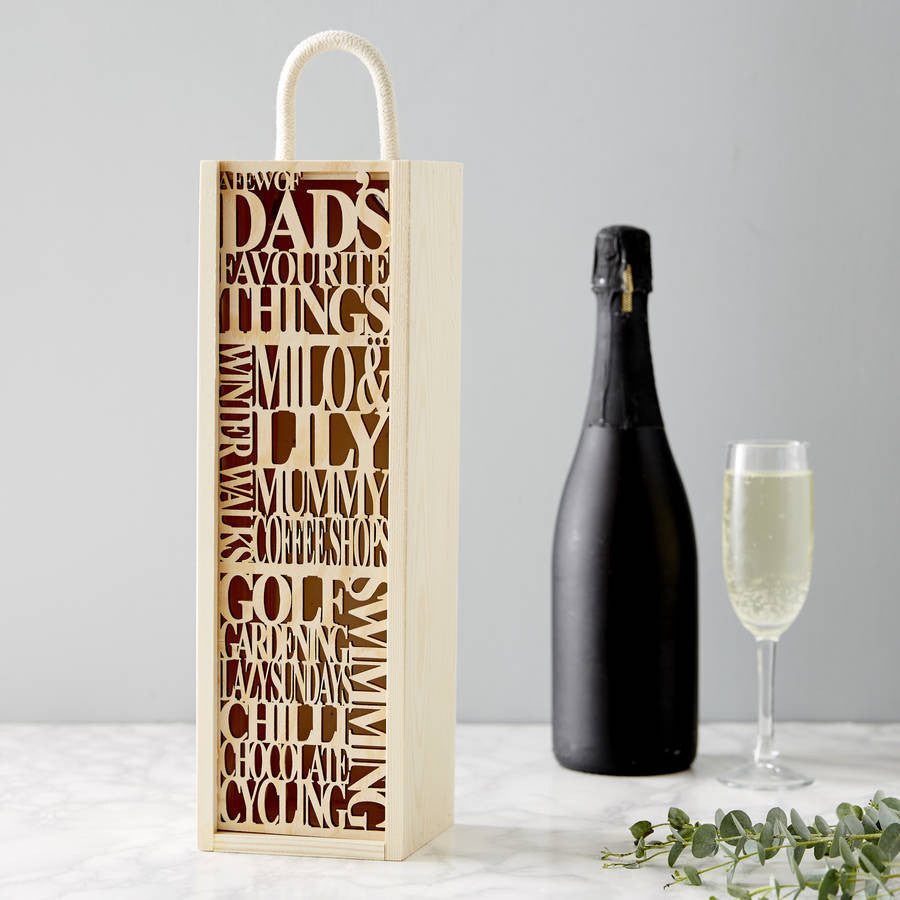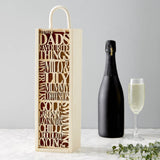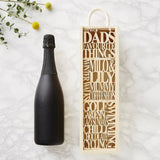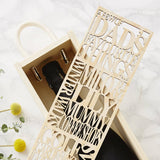 Bottle Box
Personalised Favourite Wooden Bottle Box For Him
Celebrate Father's Day in style with our personalised bottle box! A perfect gift that's sure to make him smile.
Simply enter his favourite things in the 10 boxes provided and we will do the rest!
Each personalised bottle box is designed and lasercut especially for you. Don't worry about the order you enter your words, we will order them, make sure that they fit and ensure that they look great too.
Now all that you need to do is list dad's favourite things in time for fathers day! We have listed a few ideas for you: Favourite food & drink, sports, holidays, gadgets, children's names, day of the week.
Please Note: Personalisation will be identical to information entered, please ensure all wording is included when placing your order.
made from:
Our Personalised bottle boxes are made from unpainted FSC wood.
dimensions:
Each bottle box will fit a standard wine bottle. Please note that the bottle of wine isn't included.
Each of our wooden bottle boxes measures 11cm x 10.5cm x 35cm approx. All sizes are external.