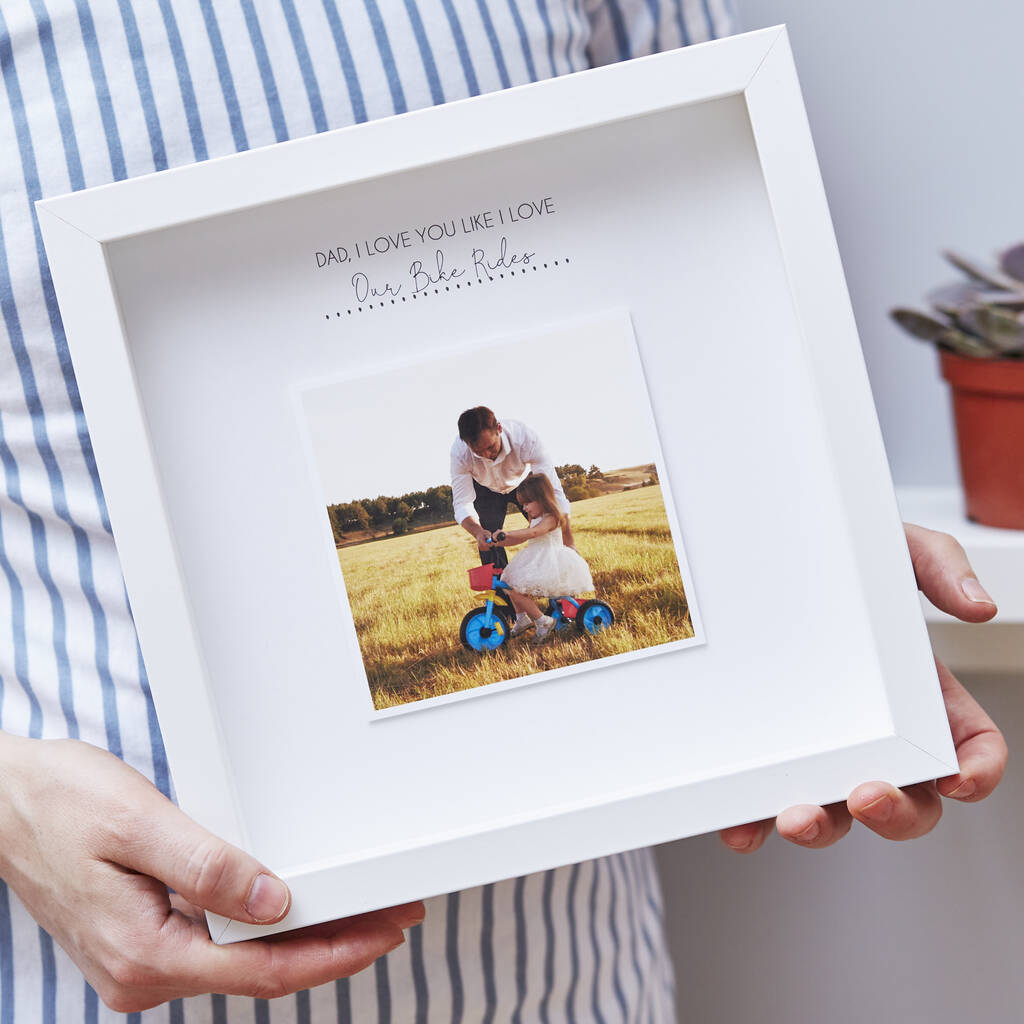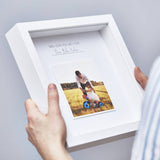 Box Frame - Mixed Media
Personalised Favourite Memory Print
This gorgeous Personalised Favourite Memory Print is a gift that he will treasure and love for years to come.
This beautiful framed photo print is a wonderful way of showing off your favourite memory, a thoughtful gift for a loved one. Perfect for you dad this Father's day, add your favourite photo with a little caption underneath showing him how much you love him.
Our beautiful script font will be added below your photo, which is printed on high quality photo paper and mounted on a backing card within this frame.
* Please send your images cropped to a square if possible *
If you have any problems, please get in touch and we would be more than happy to help.
made from:
Printed on high quality card with a maze element made from Norwegian Birch Wood.
Finished in a wooden box frame.
dimensions:
Our Wooden Maze Personalised Print is available in two frame sizes:
Medium: 27cm x 27cm x 6cm