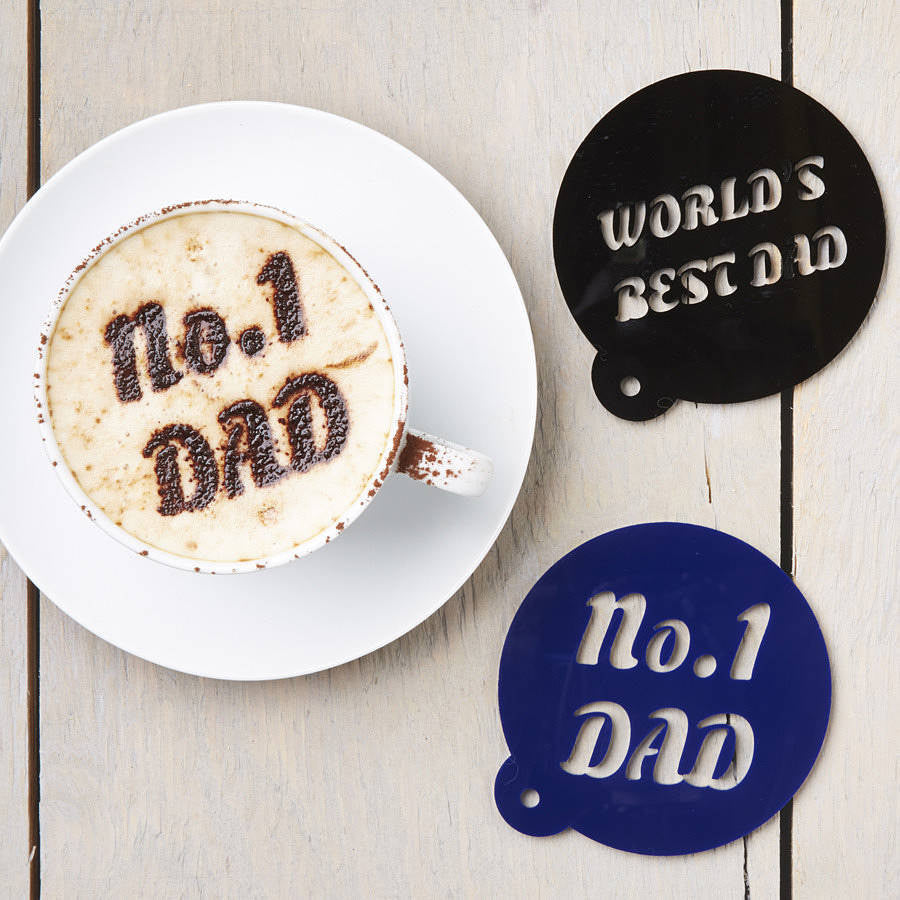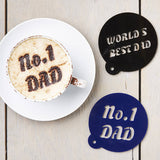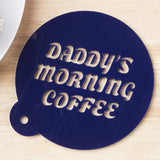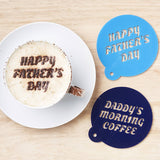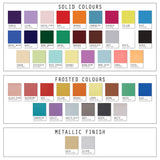 Coffee Stencil
Personalised 'No1 Dad' Coffee Stencil
Let Dad know just how much he means to you by making him a wonderful personalised coffee.
Our coffee stencils are personalised for you right here in Hampshire and make the perfect gift!
We take your exact wording and apply this to our coffee stencils for you in any colour of your choice. Our favourite colourways this year are Navy, Black, Orange and blue!
A brilliant personalised gift for her, full of character and a gift that can be enjoyed time and time again. Available in a variety of colours so you can find the perfect gift for him!
Make him a special a coffee with his name on it! Or ever better personalise her coffee with a message or exciting surprise!
Available in a variety of colours, please use the drop down menu to select which colour you would like.
made from:
Our coffee stencils are made from acrylic. Made from thick 0.3cm acrylic, these are great and long lasting. Coffee stencils with fewer letters work best and create a bold finish on the top of the drink.
dimensions:
Our coffee stencils measure 9cm across and are 0.3cm thick.
Please contact us after purchasing to specify the personalisation of your stencil.