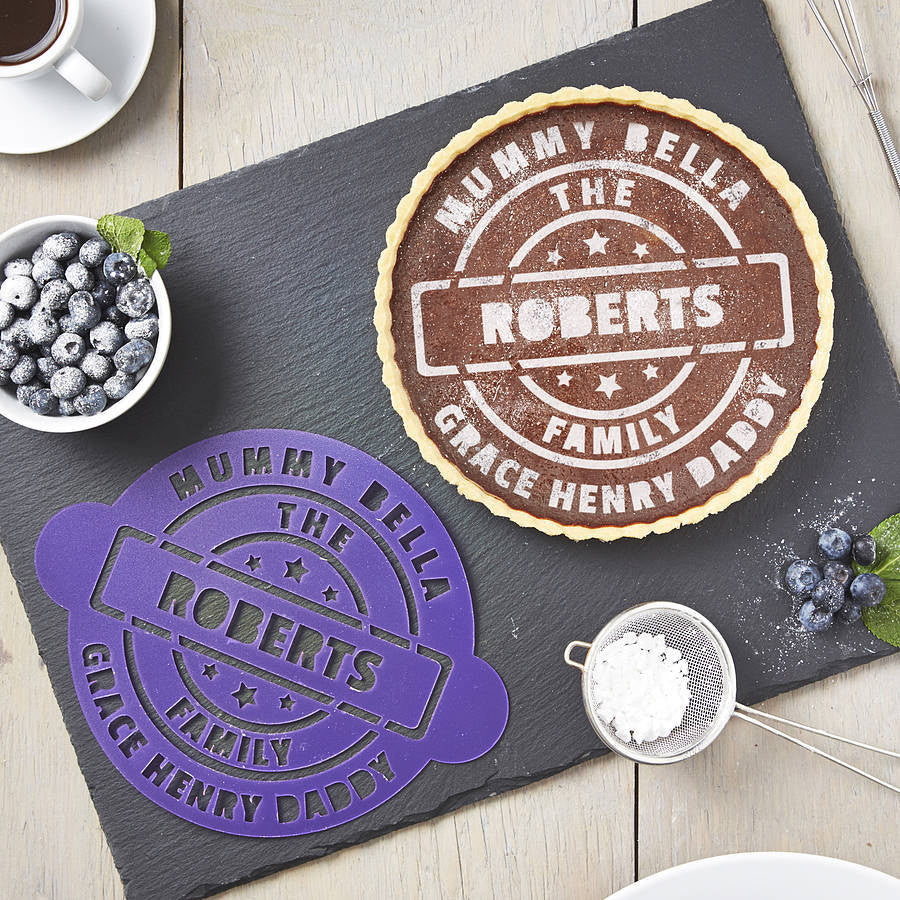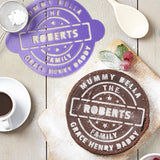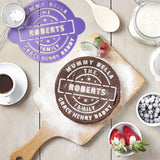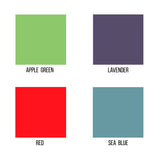 Cake Stencil
Personalised Family Cake Stencil
Bake an amazing cake for your family with our Family Cake Stencil! Better yet, bake together as a family and enjoy with tea!
Our cake stencils are personalised for you right here in Hampshire and will help you to bake your family the most amazing cake! Better yet, why not spend the morning baking a wonderful cake together and add this finishing touch before spending some quality time together enjoying a slice or two and a good old catch up.
We take your exact wording and apply this to our cake stencils for you so that you can add a wonderful finishing touch to your cake.
A brilliant personalised gift for families, full of character and a gift that can be enjoyed time and time again. Make fun, new memories together.
A lovely selection of spring colours available, please select which colour you would like. Our cake stencils are available in: Apple Green, Lavender, Red and Sea Blue.
Please enter the family surname into the personalisation box. E.g - Roberts
Please then enter the family members to read around the outside of the cake. E.g - Mummy, Bella, Grace, Henry, Daddy
Please Note: Personalisation will be identical to information entered, please ensure all wording is included when placing your order.
made from:
Our cake stencils are made from food safe plastic. Cake stencils with fewer letters work best and create a bold finish on the top of the cake. Please rinse gently before use.
dimensions:
Our cake stencils available in 4 sizes. Please use the drop down box to select your size. Each of our cake stencils measures under 1mm in depth.
13cm / 5" approx.
15cm / 6" approx
18cm / 7" approx
20cm / 8" approx