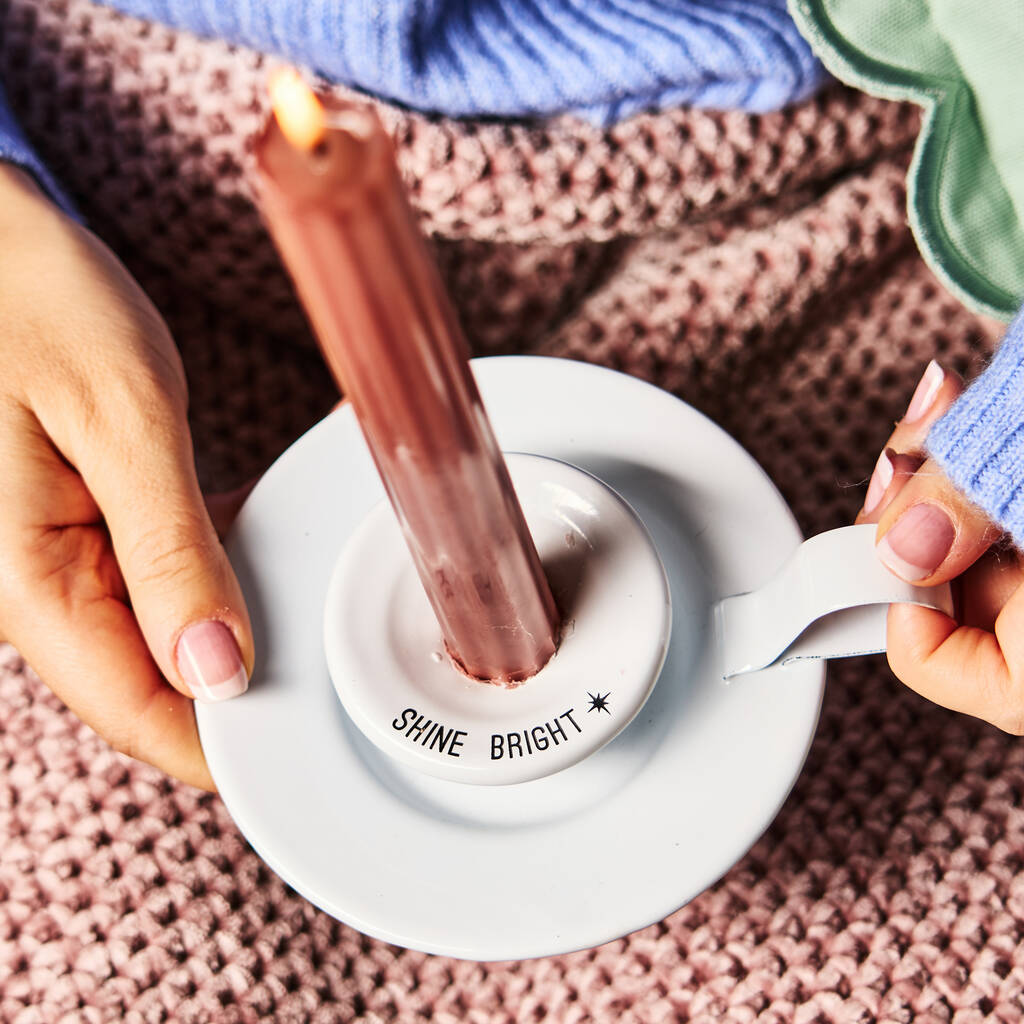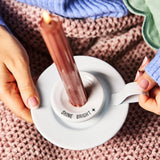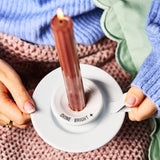 Enamel Candle Holder
Personalised Enamel Candle Holder
A simple and stylish Personalised Enamel Candle Holder, add your personalisation to create a unique Christmas gift.
As the nights draw in it's time to batten down the hatches, get cosy and live by candlelight with one of our brand new enamel candle holders.⁠
Whether you're snuggling up with a good book, soaking in a hot bath or enjoying a special meal together, candlelight is such a simple, understated way to bring the romance!
 This gorgeous white candle holder is made from enamel and is delicately engraved with your chosen wording. Add a special message with a little star to the candle holder and create a thoughtful Christmas gift that will look great in any home.
This candle holder is designed to hold 1 candle, and features a cute handle, as the candle holder is white it will look great with any colour candle.
Please Note: Candle holder only, candle not supplied.
Dimensions
Made from
Our candle holder is made from Enamel.