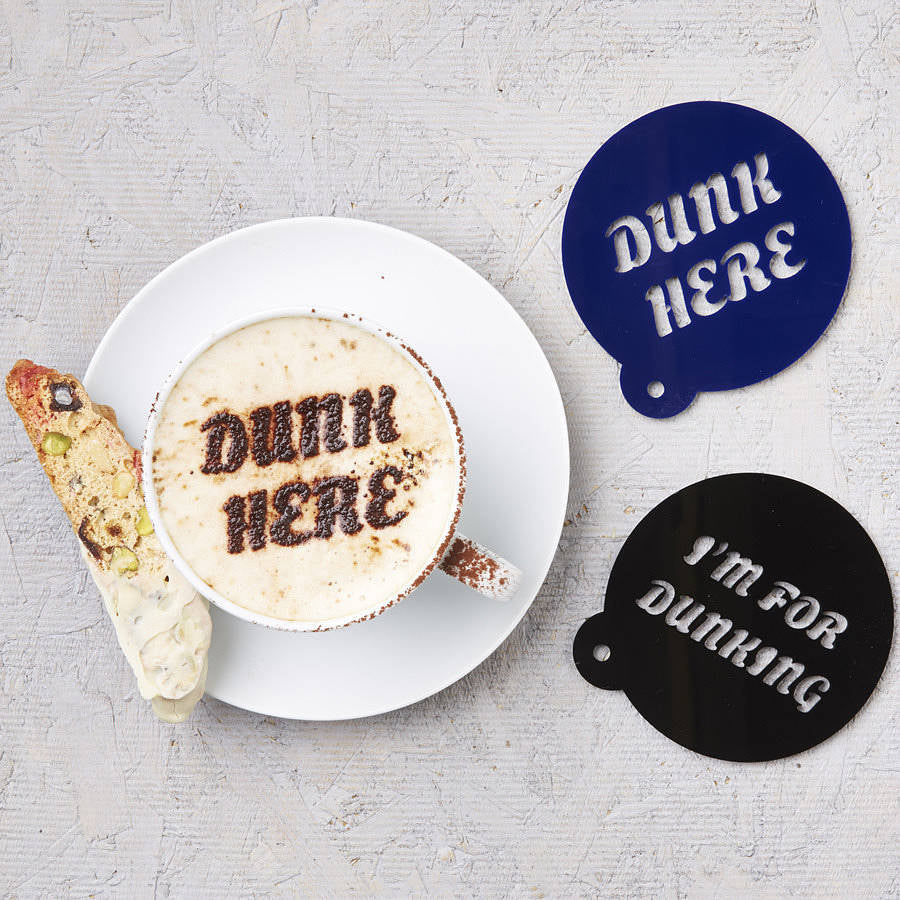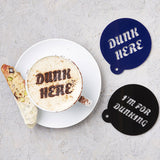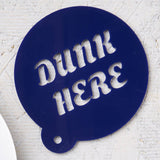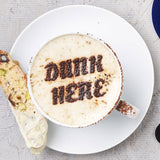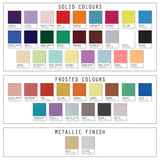 Coffee Stencil
Personalised Dunk Here Coffee Stencil
A wonderful personalised Dunk Here coffee stencil! Perfect for adding a brilliant finish to cappuccinos, hot chocolates, lattes or coffees!
Our coffee stencils are personalised for you right here in Hampshire. We take your exact wording and apply this to our coffee stencils for you in any colour of your choice.
A brilliant gift for any biscuit lover!
Great as a birthday gift, a gift for your other half or the best friend who has everything! Available in a variety of colours, choose the perfect one for him.
Available in a variety of colours, please use the drop down menu to select which colour you would like.
made from:
Our coffee stencils are made from acrylic. Made from thick 3mm acrylic, these are great and long lasting. Coffee stencils with fewer letters work best and create a bold finish on the top of the drink.
dimensions:
Our coffee stencils measure 9cm across and are 0.3cm thick.
Please contact us after purchasing to specify the personalisation of your stencil.