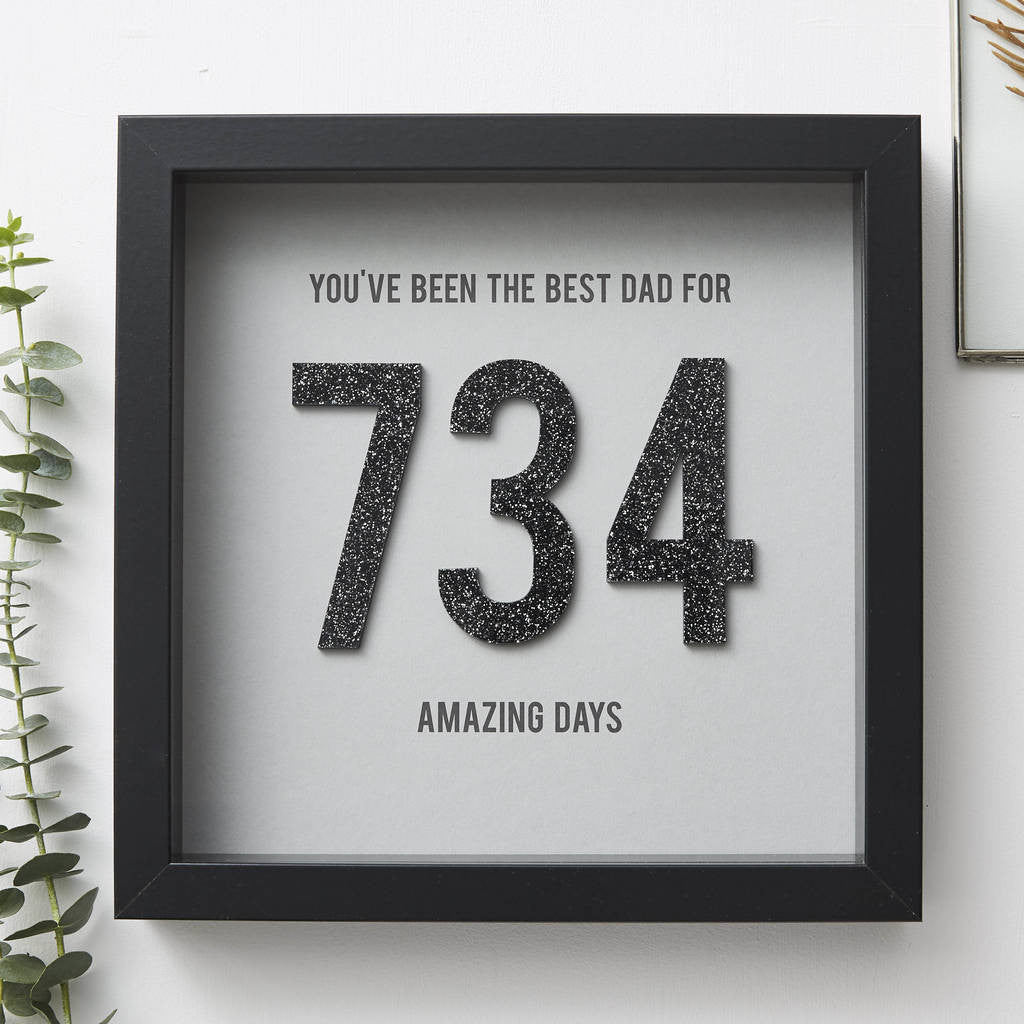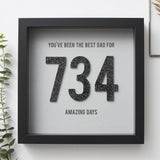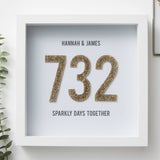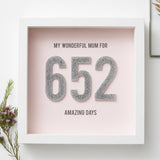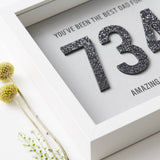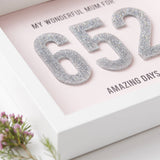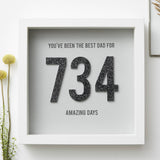 Box Frame - Mixed Media
Personalised Days Together Framed Print
A sweet Personalised Days Together Framed Print will create a unique and memorable gift that they will love! A lovely gesture for someone special.
This wonderful Framed Print features a message and the number of days that you would like to remember.
Create a really special gift for your wonderful Mum or Dad which displays the number of days that they have been the best!
These are also a great idea to celebrate a special anniversary with your loved one, featuring 3D numbers to share how long you have loved them.
With a special message, this frame will be totally bespoke to you, something special that can be cherished for years to come.
To build your unique personalised frame simply select from a black or White frame, the colour of your numbers and a large variety of background colours.
made from: 
Our personalised prints are made using high quality card and are beautifully finished in a wooden box frame.
Finished with glitter acrylic or wooden numbers.
Our prints are hand finished by our in house team.
These prints are available in a variety of different colour options.
dimensions:
Outer frame measures 10" x 10". The Inner frame measures 8.5" x 8.5".
Hook included on reverse of frame for hanging. Our frames also look great when freestanding.