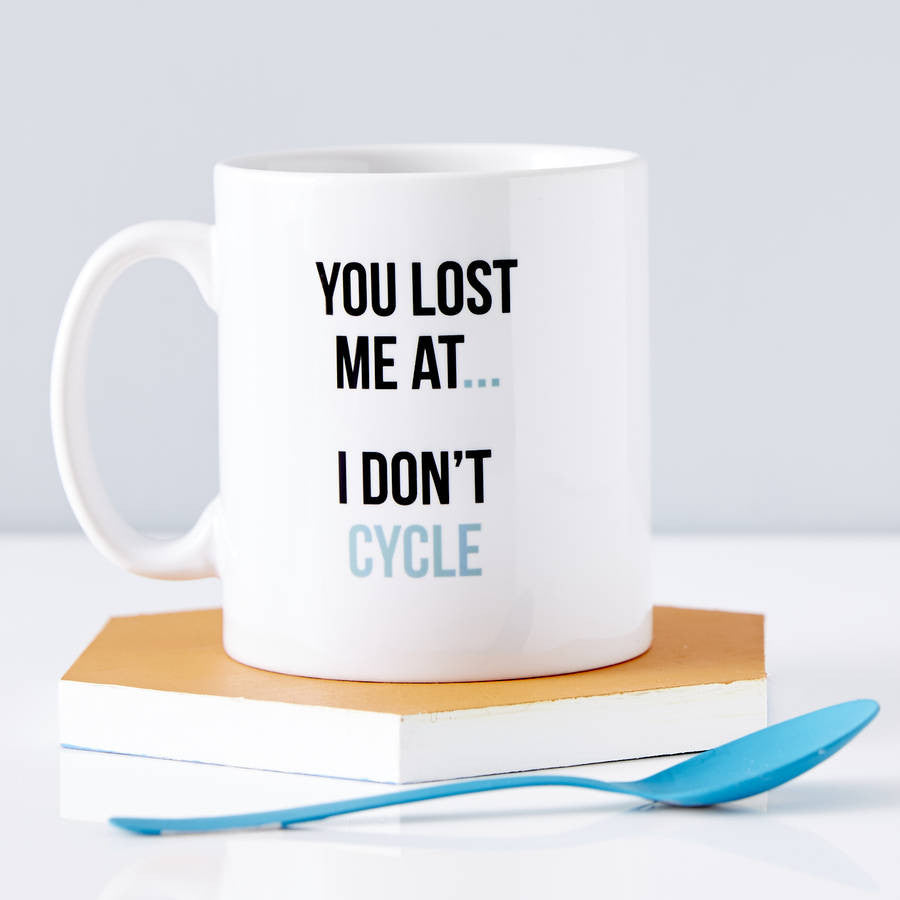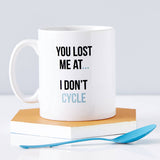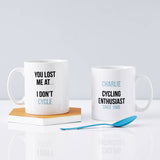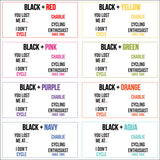 Ceramic Mug
Personalised Cycling Mug
A brilliant personalised cycling mug! Fun & witty we love this cycling design! Personalise with your own message & name.
Available in two sizes. A great gift for the cycling enthusiast in your life!
Garenteed to make a good impression! A fun witty mug, sure to impress.
Featuring stylish, bold black font, pick your mix of colours from our option menu to add a great pop of colour.
Available in two sizes.
made from:
High quality ceramic mug, built to last. All of our ceramic mugs are dishwasher safe.
dimensions:
Small 6oz: height 7cm , diameter 7cm
Standard 10oz mug: height 9cm, diameter 8cm