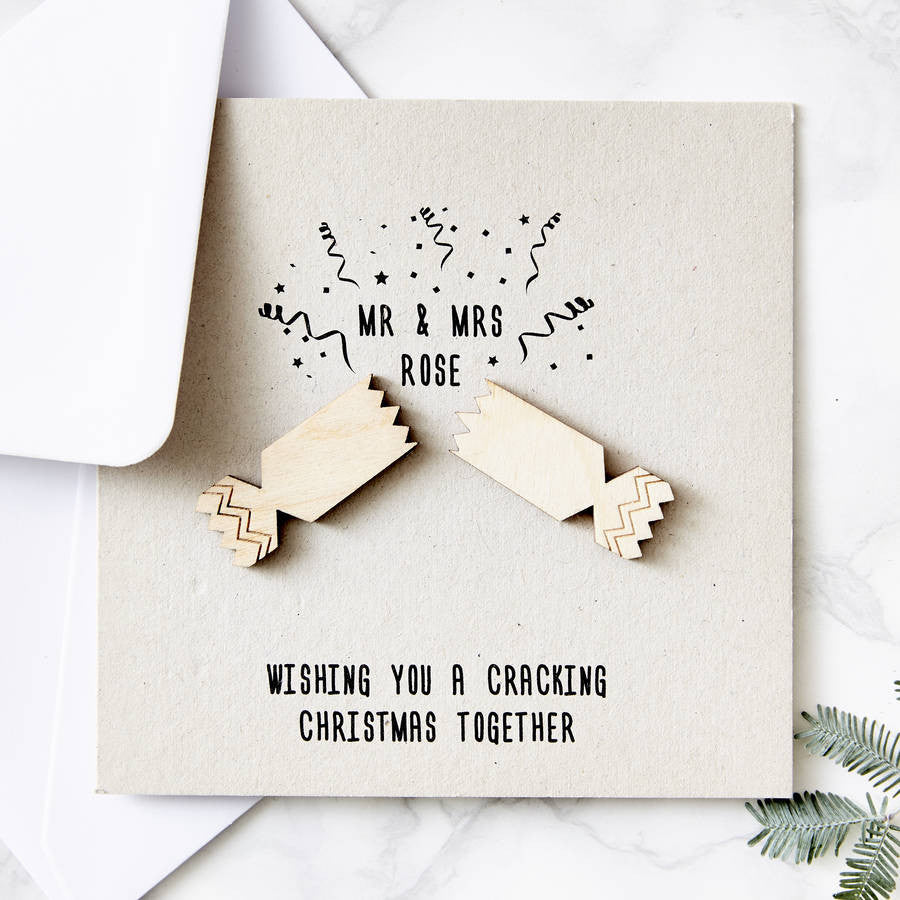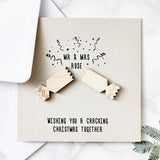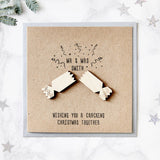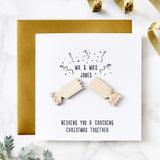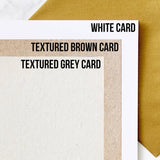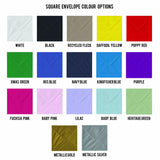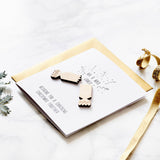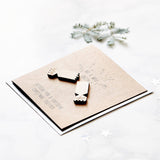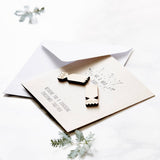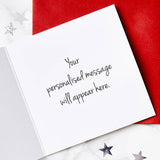 Keepsake Card
Personalised Cracking Christmas Card
A fun way to wish some one a happy Christmas with this wonderful unique Personalised Cracking Christmas card.
Featuring a fun Christmas cracker wooden shape under a space to add your chosen names.
Add a personalised message to create this wonderfully festive card.
To order simply select the colour card you would like and let us know your personalisation.
You can also add a message to the inside of your card if you would like to send this directly to somone special.
made from:
These cards are made from high quality 100% recycled card, in four different colours; White, Textured Grey and Textured Brown.
They are finished with untreated, natural wooden detailing.
dimensions:
Our beautiful cards are square and measure 13cm x 13cm