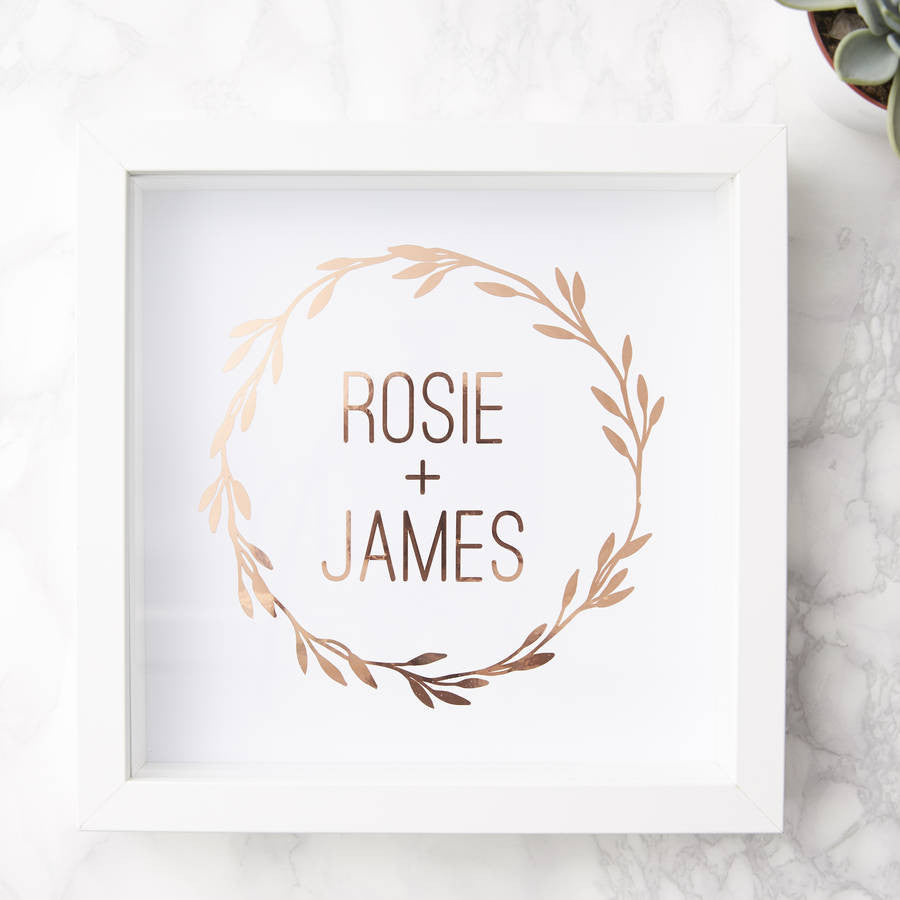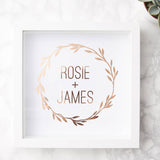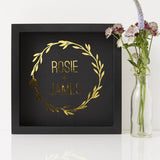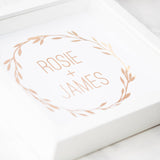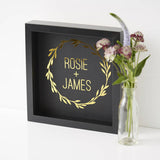 Box Frame - Vinyl Print
Personalised Couples Wreath Framed Print
A wonderful personalised couples wreath framed print. Our personalised prints make the perfect addition to any home. A wonderfully unique personalised couples print.
A perfect gift for engagements, weddings and anniversaries.
A special gift for two love birds in a new home, or newly weds on their wedding day! Our Personalised Framed Couples Prints also work well as anniversary or engagement gifts.
Our personalised couples wreath framed print makes a perfect personalised gift for any the home.
Featuring our beautiful wreath design surrounding the special couples names this item makes a thoughtful personalised wedding gift.
Simple and stylish our Personalised framed favourite things print will make you feel right at home.
Our personalised couples wreath framed print comes in a stunning box frame, with a choice of black or white. Each is therefore totally individual in its finish; we love this unique charm.
We also have the option for your print to be on white or black card with a variety of different font colour options to make your print fully bespoke to you!
made from:
Our personalised prints are made using high quality card and are beautifully finished in a wooden box frame.
Our prints are hand finished with delicate decal and created by our in house team.
dimensions:
Each prints outer frame measures 10" x 10"
The Inner frame measures 8.5" x 8.5"
Hook included on reverse of frame for hanging. Our frames also look great when freestanding, as photographed.