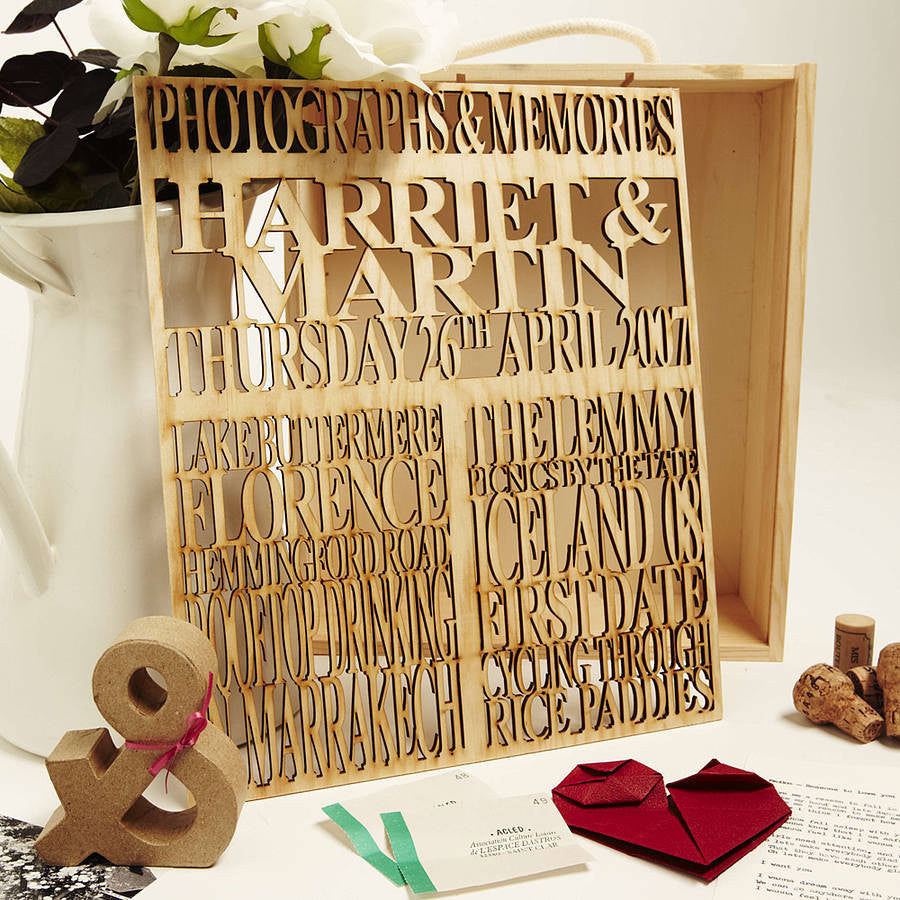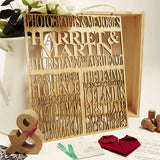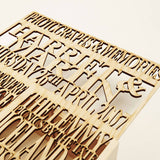 Wooden Keepsake Box
Personalised Couples Keepsake Box
Our personalised couples photographs and memories keepsake box is the perfect place to store your most cherished memories together. A great Personalised Valentines Gift.
Our Personalised Valentines keepsake boxes are personalised especially for you and are made from FSC certified wood here in Britain.
Each box measures 30cm x 35cm and is 10cm deep. We think that they are just the right size for those special photographs and sentimental objects.
To personalise your keepsake box simply enter the information into the personalisation boxes. Don't worry about the order you enter your chosen words, we will order them, make sure that they fit and ensure that they look great too. Short memories work best, but we will always try our hardest to fit your words in perfectly. What are your 10 favourite memories together?
Please note: there is a 15 character limit for the 10 memories
This romantic gift is perfect for an extra special anniversary or wedding gift, or simply to share together and add to over the years.
Please do feel free to write any Personalised message on your box and we will personalise this for you, we're sure that you have some beautiful memories together.
Please note all text will be capatilised as per the product photo's.
Please Note: Personalisation will be identical to information entered, please ensure all wording is included when placing your order.
made from:
Unpainted Wooden Keepsake Box.
dimensions:
30cm x 35cm and is 10cm deep. All sizes external.