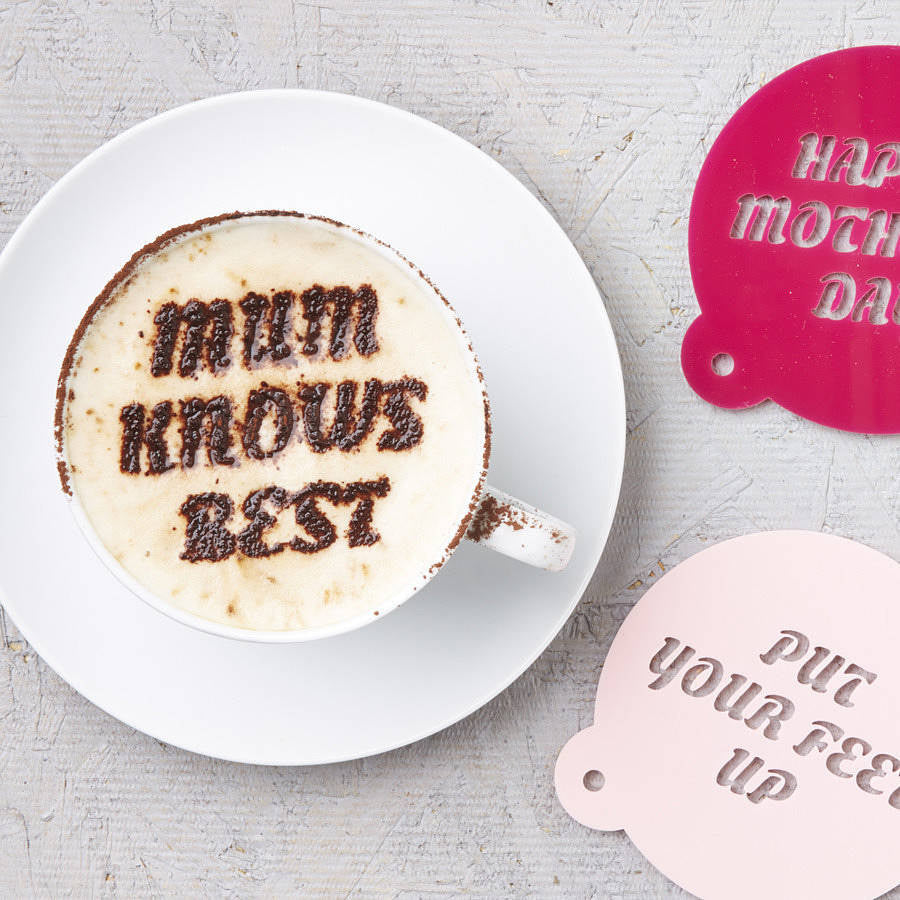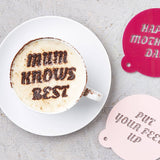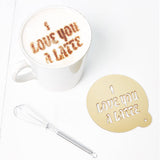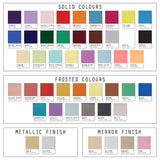 Coffee Stencil
Personalised Coffee Stencil
A wonderful personalised coffee stencil! Perfect for adding a brilliant finish to cappuccinos, hot chocolates, lattes or coffees!
Our coffee stencils are personalised for you right here in Hampshire. We take your exact wording and apply this to our coffee stencils for you in any colour of your choice.
A brilliant gift for any coffee lover! Great for birthdays, engagements, anniversaries and even for office banter!
Decorate those hot drinks with these stencils, a nice additional touch.
Available in a variety of colours, please use the drop down menu to select which colour you would like.
Please Note: Personalisation will be identical to information entered, please ensure all wording is included when placing your order.
made from:
Made from 3mm thick acrylic, these are great and long lasting. Coffee stencils with fewer letters work best and create a bold finish on the top of the drink.
dimensions:
Our coffee stencils measure 9cm across and are 0.3cm thick.