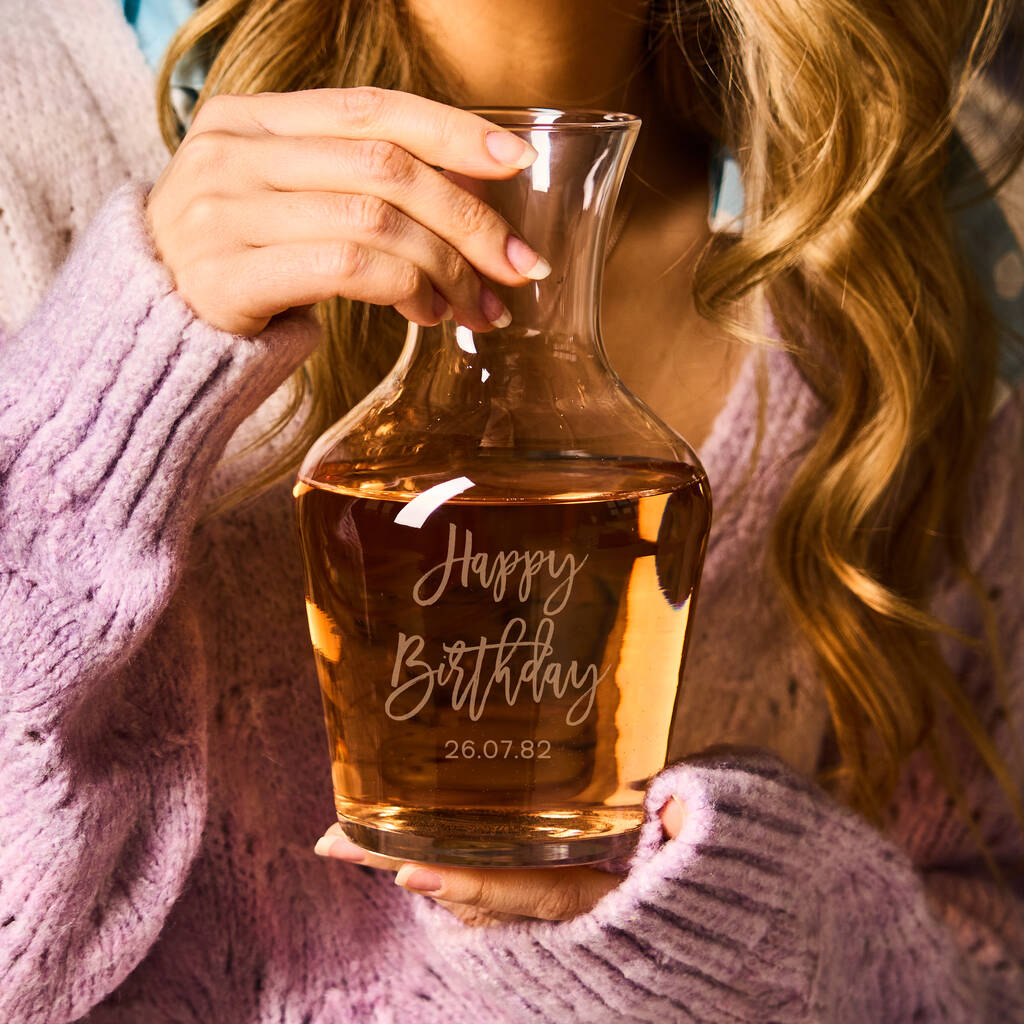 Personalised Glassware
Personalised Birthday Wine Carafe
Treat someone special to her very own beautifully engraved Personalised Birthday Wine Carafe.
Our high quality glass Carafe will feature your chosen message delicately engraved on the side. Create special gift that they will love, a wonderful idea for a milestone birthday.
The perfect gift for a friend, that will bring a smile to their face. Fill with your favourite drink, and get the party started.
made from:
This large size holds over a bottle and is therefore ideal for offering guests more than a standard bottle of wine. Dishwasher safe.
Made from Glass
dimensions:
Our personalised wine carafe holds 1Ltr | 35oz of wine
Dimensions 20.3cm x 11.8cm