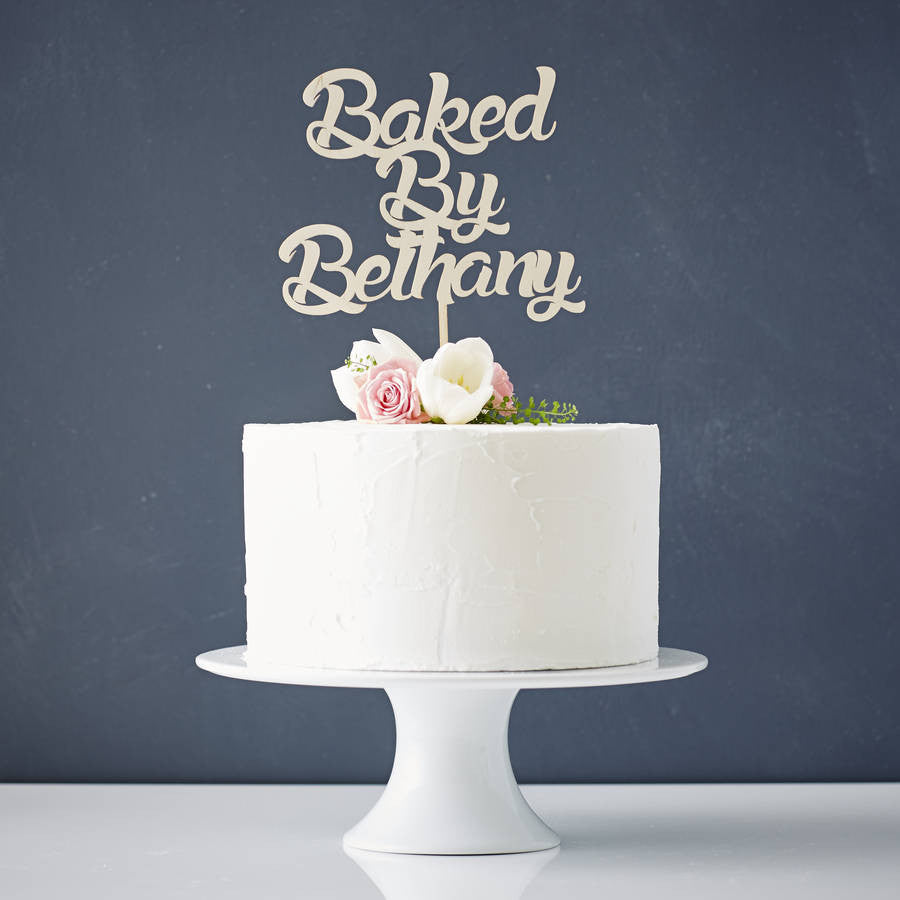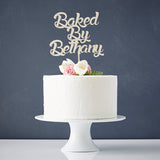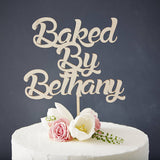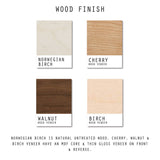 Cake Topper
Personalised Baked By Wooden Cake Topper
It's time to get baking! Celebrate a friend or family members brilliant baking skills by treating them to a wonderful wooden cake topper!
Our wooden cake toppers are made for you right here in Hampshire and will help you to bake someone special the most amazing cake!
Better yet, why not spend the morning baking a wonderful cake with your star baker and add this finishing touch before spending some quality time together enjoying a slice or two in the afternoon!
Add a special finishing touch to your cake, ideal for a friend, mother, grandparent or sibling.
A brilliant baking gift, full of character and a gift that can be enjoyed time and time again.
Available in 4 different sizes to suit all types of cakes.
Our cake toppers are perfect for all occasions.
Cake Topper also available in Premium coloured cast acrylic for a pop of colour!
made from:
Made from Premium Grade Wood for a lovely rustic finish.
dimensions:
Available in 4 Topper Sizes: [Height x Width x Thickness]
13cm x 9cm x 3mm Thick - 8cm Stem
15cm x 10cm x 3mm Thick - 9cm Stem
17cm x 11.5cm x 3mm Thick - 10cm Stem
19cm x 13cm x 3mm Thick - 11cm Stem
Customer Reviews
Write a Review
Ask a Question
Personalised Baked By Wooden Cake Topper
This was my first time purchasing form Sophia Victoria Joy. I decided to do a little Christmas shopping early, and found the perfect cake topper for my sister. The product arrived quickly, but it was broken and the font used wasn't quite right making it looked like the personalized name was misspelled. I contacted the shop and they were quick to make it right! At no cost, they remade the item and shipped it in a very timely manner. The remade topper was beautiful and just what I wanted! Excellent customer service and wonderful, delicate, products.