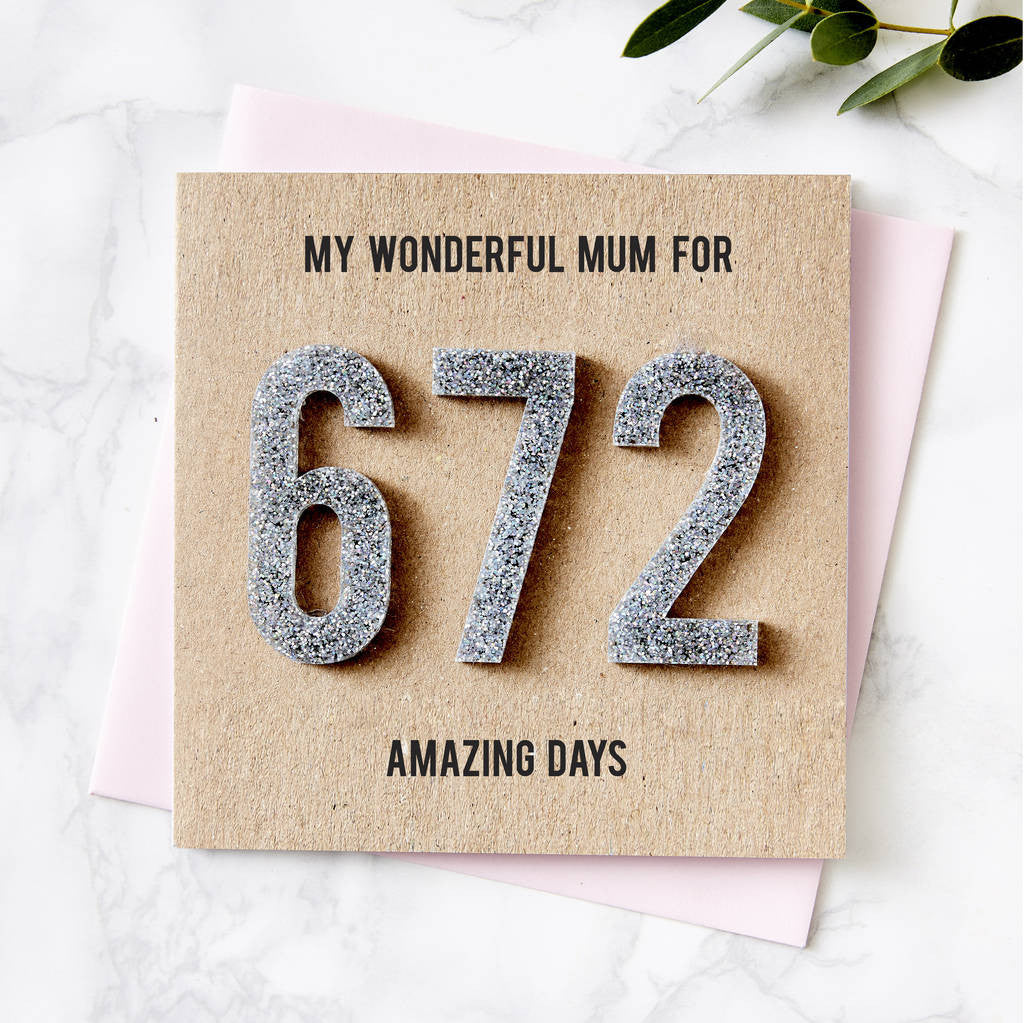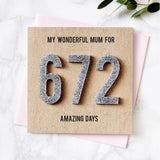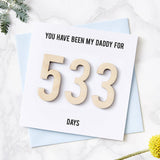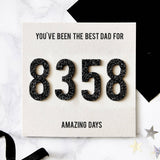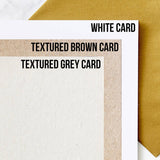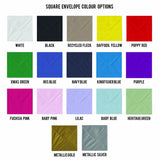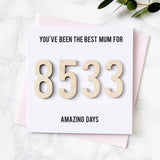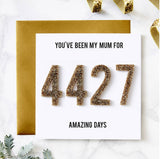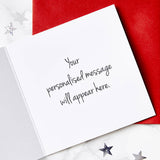 Keepsake Card
Personalised Amazing Days Together Card
A sweet Personalised Amazing Days Together Card, a fun unique way to send a little love to someone special.
Create a truly thoughtful card for your Mum or Dad to share how many days that they have been the best!
How many days have they looked after you for? Give them an extra special card this year, show them how much you love and appreciate them with this unique personalised card.
Give the exact number of days, and remind them how amazing they are.
Featuring a special message, and large acrylic or wooden numbers in the centre to create this beautiful card.
Simply let us know your personalisation, the colour card and numbers that you would like, and we will do the rest.
made from:
These cards are made from high quality 100% recycled card, in four different colours; White, Textured Grey, Textured Brown and Red.
Finished with 3mm acrylic or wooden numbers.
dimensions:
Our beautiful personalised cards are square and measure 13cm x 13cm