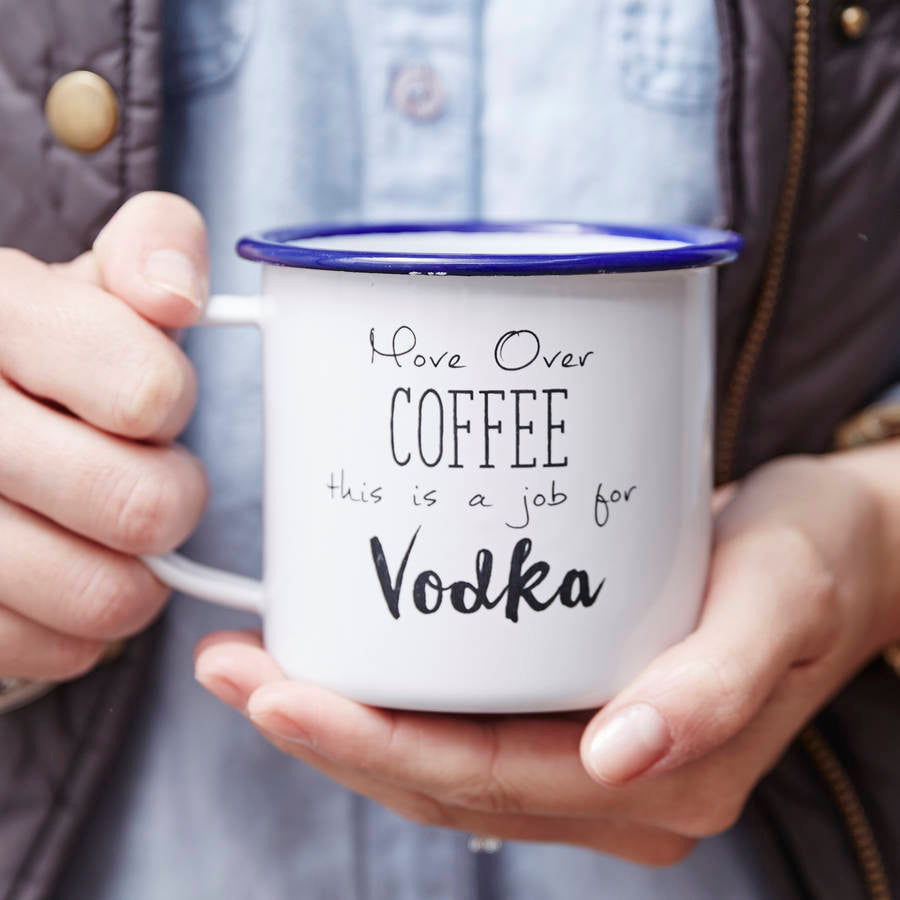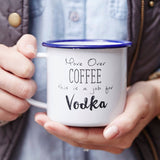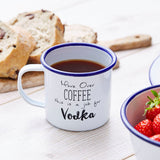 Enamel Mug
Move Over Coffee Enamel Personalised Vodka Mug
A brilliant 'move over coffee' personalised enamel vodka mug, perfect for use after a tough day in the office! Personalise with your chosen words.
These gorgeous personalised vodka enamel mugs are made from steel and coated in bright white enamel paint. Each mug is then hand-finished with blue paint around the rim of the mug. Each personalised mug is therefore totally individual in its finish, we love this unique charm.
We then individually engrave each enamel mug. As these mugs are not printed this engraved detailing will stand the test of time.
To personalise your enamel mug simply enter your chosen details into the personalisation boxes. We can't wait to engrave your personalised enamel mug. Example reads 'Move over coffee, this is a job for vodka'.
made from:
White enamel mug.
dimensions:
8cm tall and 8cm diameter.
Customer Reviews
Write a Review
Ask a Question
Move Over Coffee Enamel Personalised Vodka Mug
Really cute mug. I got it as a gift for a friend and I want one for me now!